Meet Lisa Davis: Program Associate of Leadership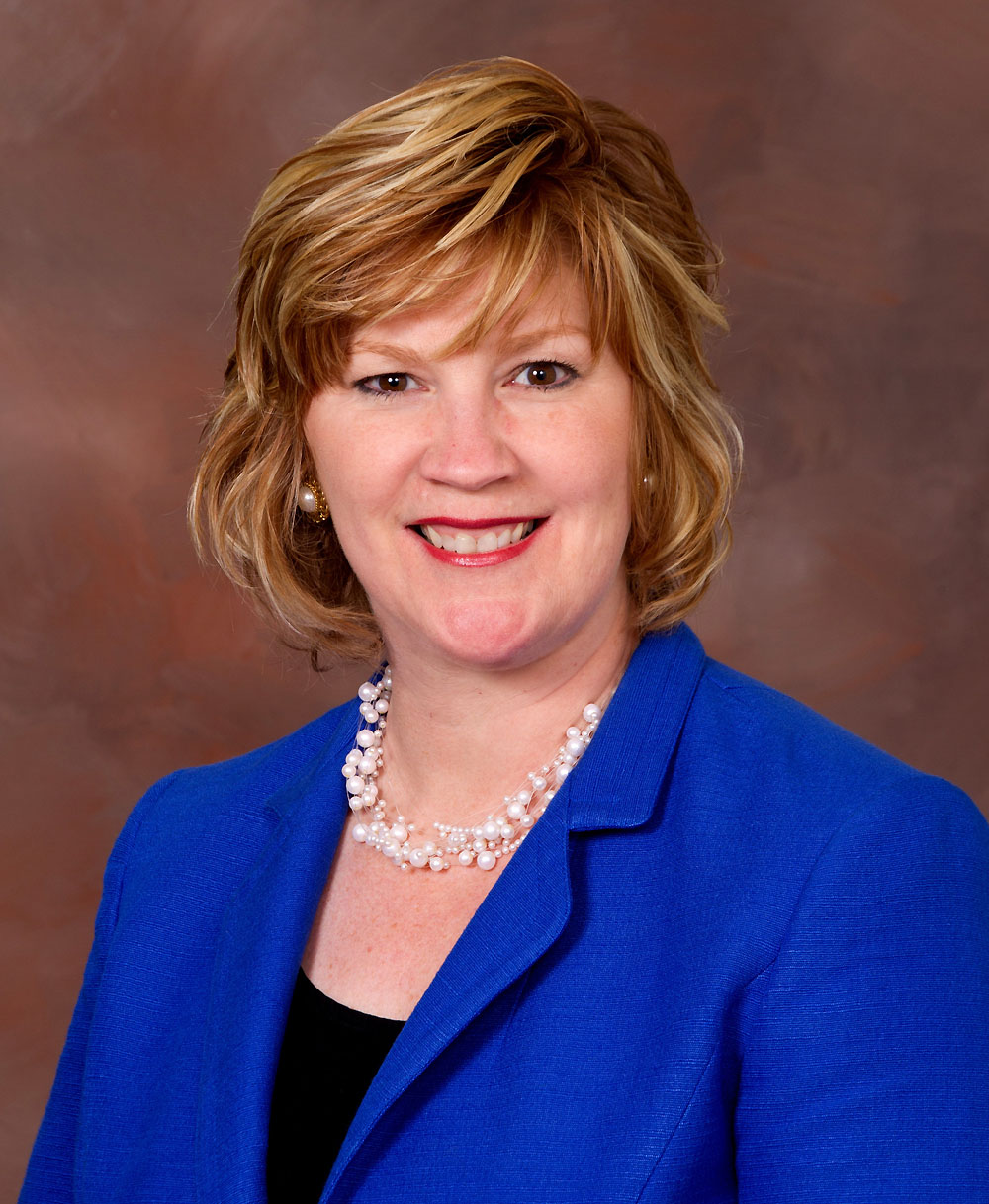 Lisa Davis joins the Community, Professional, and Economic Development (CPED) team as a program associate in leadership. She brings more than 30 years experience in project management, communication, and educational programming with her.
Davis' experience ranges from serving as an associate director of the Center for Management and Executive Development at the University of Arkansas to new business program officer at Winrock International. She has facilitated leadership training programs throughout Arkansas, the United States and abroad.
Through grant funding from the Small Business Administration, she launched the Arkansas Women's Business Center (AWBC) in partnership with South Arkansas Community College. AWBC provides training and technical assistance to women interested in starting or expanding a small business. The Center is now in its ninth year of operation.
Lisa earned a bachelor's degree in journalism from the University of Arkansas at Little Rock and a Master of Business Administration from the University of Arkansas. We've asked Lisa to share a little more about herself and what she is looking forward to in her new role. We've shared her answers below.
Tell us about yourself.
I am the new program associate – leadership responsible for the planning and execution of Extension's major leadership programs. Prior to joining the CPED team, I worked in various project management and communications capacities for various academic institutions and nonprofits organizations including: University of Arkansas at Little Rock, University of Arkansas Fayetteville, University of Southern California, University of Hawaii, Arkansas Foundation for Medical Care, and Winrock International. The depth and breadth of my background have provided me with a balance of business acumen and service to others. I earned a bachelor's degree in journalism from UALR and a MBA from UAF. I am married and have a daughter who is a high school senior. I enjoy all things water—swimming, boating, diving, fishing, floating, surfing, skiing, wading, noodling…no, I won't do that, so almost all things water.
Where are you from? Where have you been? Where do you want to go?
I am an Arkansas native. I have lived in California, Hawaii, and Oklahoma, but I always boomeranged home. One of my life goals was to travel to all 50 states. I achieved this goal in 2017 when I traveled to Chicago, rented a car, and drove across the state borders of two states I was missing, Indiana and Wisconsin. I have also traveled to nearly 20 countries. My bucket list trip is to travel to Australia and scuba dive the Great Barrier Reef.
What is an interesting project that you've worked on?
I am most proud of founding the Arkansas Women's Business Center (AWBC) through grant funding from the Small Business Administration. The AWBC provides training and technical assistance to women who are interested in starting or expanding a small business. The Center offered comprehensive business planning training culminating in a business plan competition in which participants could earn seed capital to launch their businesses.
What is your favorite day of the week and why?
My favorite day of the week is Saturday because it is wonderfully different from my weekday routine. On Saturday I usually have the opportunity to spend time with my family, freedom to explore, and time to recharge. There could never be another day of the week like Saturday.
Can you share an "Aha" moment with us?
My most recent eureka moment occurred during my first day. I participated in a "True Colors" facilitator certification program. True Colors is a personality profile tool that provides a way for people to quickly understand themselves and others. I have always tried to live by the Golden Rule, "Treat others as you would want to be treated." In this session I learned about the Platinum Rule, "Treat others as they wish to be treated." This reframing will cause a profound shift in my life philosophy. Plus, I love shiny things like gold and platinum.
What leadership trait do you admire most in leaders?
I admire authentic leaders. Authentic leaders are all about sincerity. They are aware of the values they hold and strive to reflect those values in the way they speak, act, and lead. I find someone who is genuine is appreciated by others and are seen as credible, respected, and trustworthy.
Can you share a significant professional development moment? How did this experience change you?
Through the Delta Regional Authority's Leadership Institute I attended an executive education training program at Harvard University. I never dreamed I would get to attend an "Ivy League" school. It did not disappoint. The instructors were outstanding leaders in their fields. My primary takeaway was that leadership requires COURAGE.
How has the onset of COVID-19 impacted your work or life? What have you learned?
Unlike Dr. Fauci, I never in a million years dreamed I would be living in a pandemic environment. It has certainly identified a lot of areas in my life that I have taken for granted: "normal" work days, time with family, and freedom to move about. Though it has been a challenging time, the pandemic has also afforded some benefits as well: more time to reflect, reconsider, and innovate.
What advice would you give to an up and coming leader?
My advice is that earning trust will always be your most valuable personal asset. You earn trust by keeping your word, building up others at every opportunity, and standing for what is right.
What would people be surprised to learn about you?
I named a giraffe at the Little Rock Zoo. When I was in second grade, the Zoo held a fundraising campaign to support their efforts to diversify their animal collection. I spent my weekends with a "Have you 'herd'?" coin canister at the front gate of the zoo collecting money for the cause. I collected over $1,500, primarily in pocket change so it took awhile. As the top fundraiser, I won the honor of naming the new giraffe … I named her Patches.
How can leadership help move communities and the state of Arkansas forward?
Lou Holtz once said, "If you aren't growing, you are dying." This is especially true of a community. Leadership development training gives community leaders the capacity, creativity, and courage to inspire participation, development, and action to build strong, sustainable communities.
What are you most looking forward to in your new role?
My career has focused on providing access to education to change lives. As a first generation college graduate, I fully understand the value education has on life opportunities, freedom, and quality of life. I look forward to developing and delivering access to transformational educational opportunities for participants across the state of Arkansas.