Get Updated Information About Your County's Finances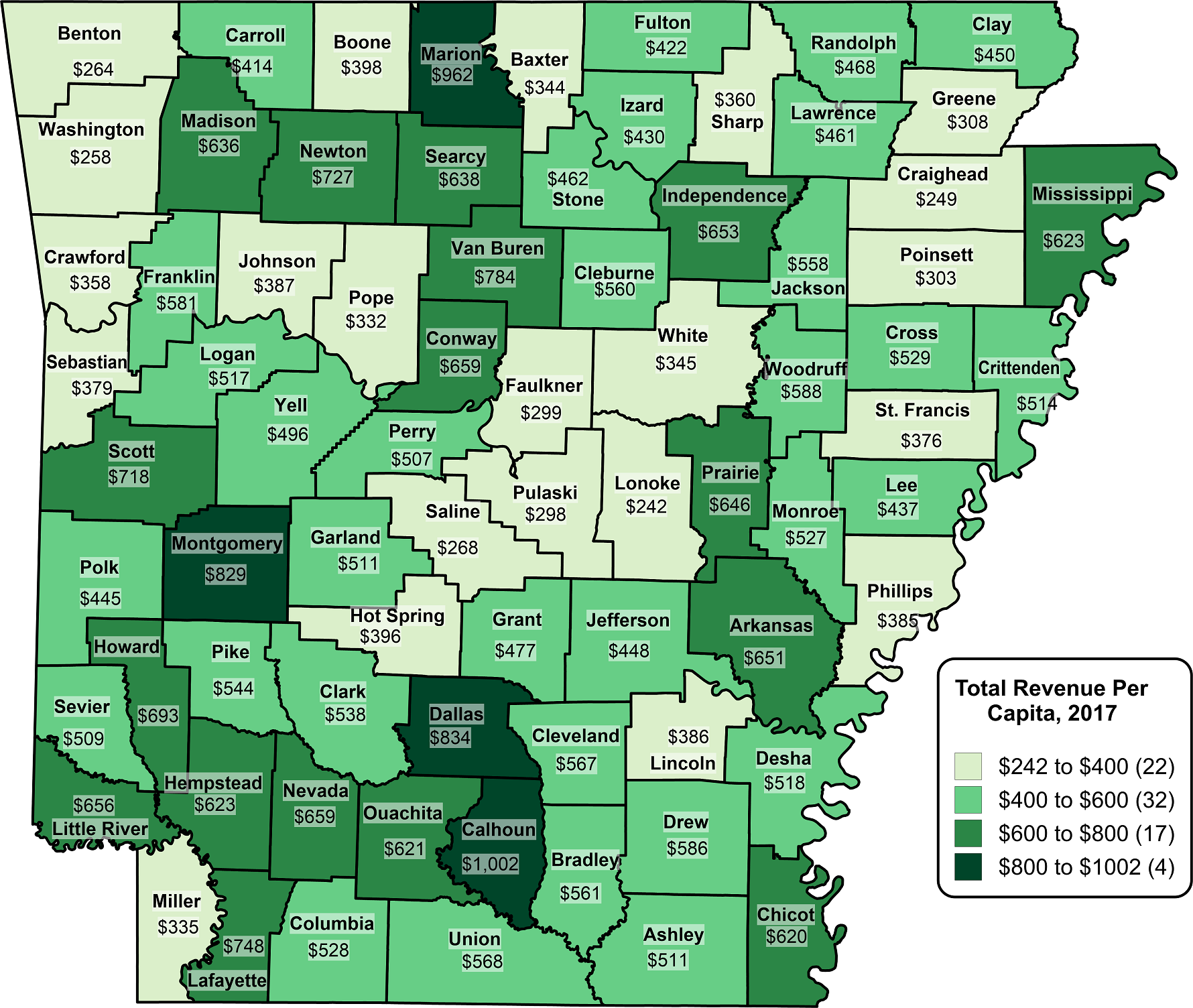 Have you ever wondered how your county government obtains its revenue or spends money to provide services for county residents?
This information is now available for all 75 counties in Arkansas. Your county government finance PowerPoint presentation describes revenue and expenditure trends, as well as changing economic indicators from 1999- 2017. These presentations are a great tool to assist in understanding how your county generates and spends funds, and how changing economic conditions may impact the services provided in your area.
Services provided by county governments in Arkansas are an important part of our daily lives. The funds generated by counties pay for services like roads, law enforcement, public records management, libraries, and waste management as well as other critical health and social services.
These services are critical to residents' quality of life and necessary for economic development. Therefore, it is essential to understand the fiscal and economic trends affecting a county's ability to provide, maintain and improve the services demanded by businesses and residents in the county.
The County Finance PowerPoint presentations provide data in real (constant) dollars to permit comparisons over time and per capita measures and maps to allow comparisons among counties in the state. In addition to providing revenue and spending data, the PowerPoints also provide information on population, employment, the local tax base and the potential to generate additional revenue from local sources.
You may access a PDF of the 75 PowerPoint Presentations, "Overview and Trends of County Finances, 1999-2017," by visiting www.uaex.uada.edu/govfinance
To request the PowerPoint version of the presentation or if you have any questions about the resource, please contact Ellie Wheeler at ewheeler@uada.edu or 501-671-2241.