Arkansas Procurement Technical Assistance Center Success Story: Platinum Roofing, LLC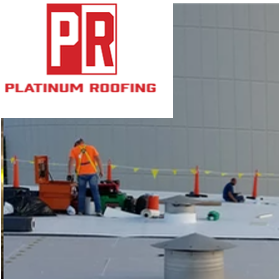 Platinum Roofing, LLC headquartered in Sheridan was started in 2015 by a few Grant County natives who grew up and went to school together. It is a roofing company whose ownership has more than 50 years of combined experience.
Services provided by Platinum include roof leak service, gutter cleaning, insurance claims, and new roofs. Since the inception of their Sheridan office, Platinum Roofing has added locations in Austin and Gardner, Kansas. They employ 35 people and are licensed in Missouri, Kansas, Arkansas, Tennessee and parts of Texas.
Platinum Roofing has been an Arkansas Procurement Technical Assistant Center client since June 2017. In early 2020, while in the process of renewing their System for Award Management (SAM) registration, they discovered they were showing up with an other than small business status. This status would have prevented them from bidding on government contracts that are set aside for small business
Platinum Roofing's CPA, Chad Linn, contacted Arkansas PTAC for assistance. He ended up talking with PTAC counselor Tim Hicks and working with PTAC counselor Max Franks, who made a phone call on their behalf and quickly had their small business status reinstated.
Once they updated their small business status, they were able to apply for and win a multi-year IDIQ (Indefinite Delivery Indefinite Quantity) contract with the U.S. Air Force. The company was selected to be among a small pool of vendors who can now bid on roofing repair, replacement and maintenance contract opportunities (task orders) in two southern United States regions ranging from Arizona to Florida.
They are among only 14 companies eligible to bid for the Air Force's southwest region contracts and among only 21 companies eligible to bid for southeast region contracts. Individual task orders they can bid for start at $2,000, with the overall project totaling $325 million over the course of the next five years. They are also currently working on another federal government contract job which includes re-roofing the U.S. Post Office in El Dorado.
"The small business status was a big deal. It might have been enough to make some businesses give up. Therefore, we value the quick assistance of Tim and Max from Arkansas PTAC," Linn said.
To learn more about Arkansas PTAC and experience the connections our counselors have, connect with us by calling 501-671-2390.