APEX Accelerator News & Success Stories
Find out what's happening now and what's on the horizon in government contracting. Read our latest newsletter to find events, success stories and government contracting related tips and articles.

Don't miss an issue!
Success Story:

All Seasons Lawncare & Janitorial

Tip of the month
Recommended Readings
Upcoming APEX Accelerator Events & Office Hours
FREE Govology Webinar Offerings
Other Resources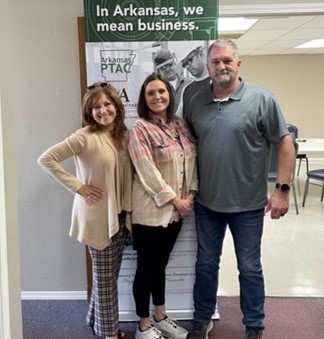 APEX Accelerator SUCCESS STORY: ALL SEASONS LAWNCARE & JANITORIAL, INC.
All Seasons Lawncare and Janitorial, Inc., based in Russellville, was founded in 2004 by Greg and Sarah Harris. Having worked successfully providing mowing and lawncare services in the local area, the company ventured into the government marketplace and won its first government contract with the United States Army Corps of Engineers (USACE) in 2014 for a three-year term to perform mowing at Greer's Ferry Lake near Heber Springs.
Defense Logistics Agency (DLA) Partnering with Industry
Watch the video below to learn about opportunities to participate as a DLA supplier. For more information you can also visit www.dla.mil/SmallBusiness/
Learn About Cybersecurity Maturity Model Certification (CMMC)
DoD has announced CMMC as a unified cybersecurity standard. Certification becomes a requirement in 2020. It will enforce new requirements for your organization to participate on any DoD contract. CMMC requires certification by an accredited third party. Katie Arrington explains more about CMMC in the video below.