Home Garden Grapes and Muscadines in Arkansas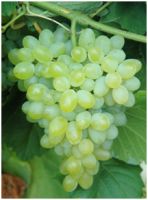 In Arkansas, improved cultivars of table grapes, wine grapes and muscadines are readily available for home gardens.
Grapes and muscadines produce for many years with proper management, and provide sweet, nourishing fruit during the late summer each year.
The University of Arkansas patented grape cultivars are available from licensed grape propagators.

* expired patent; contracts for propagation no longer being maintained.
In the News