Training for Arkansas Childcare Providers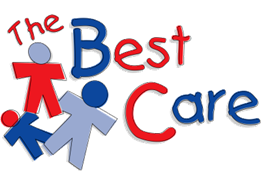 The Best Care training meets the professional development needs of Arkansas' early childhood professionals by providing 10 hours of verified training annually through the Professional Development Registry (PDR). The areas of emphasis include child development, health, nutrition, and resource management.
Best Care is typically an in-person training, but due to the COVID-19 pandemic we have adapted to in-person and online trainings for the 2022 year. If you have any questions on whether your county is holding an in-person training or Zoom meeting, please contact your County Extension Agent ;or for more information about Best Care trainings near you, look on the PDR website.
NOTE: Best Care Online now open! Click here to learn how to enroll.
Best Care topics for 2022 include:
Growing Young Gardeners
Healthy Habits: Nutrition and Fitness Practices
STEAM in Outdoor Learning
Infant Care and Self-Regulation
Music in Early Learning
Making a Clean Sweep
Child Care Prepared - Disaster Preparedness
Effective Communication
Playground Safety
When Accidents Happen: Basic First Aid