In the Kitchen | Rice Cooking Tips & Recipes
What's the best way to store rice?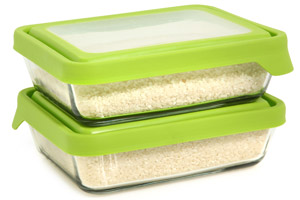 Kept in a cool dry place, white rice can be stored in a tightly covered container almost indefinitely. Whole grain brown rice stays fresh for six months, or up to a year when refrigerated.
Should I rinse rice?
Rinsing gets rid of dusty starches that may result in excess stickiness. Place the rice in a fine mesh strainer and rinse under cold water until the water runs clear. If you want stickier rice, don't wash.
How much water should I use?
For most types of rice, you'll always use a ratio of 1 cup rice to 2 cups water. Feel free to swap the water for chicken or vegetable broth for more flavor.
What types of dishes can I make with rice?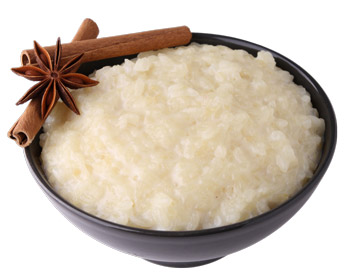 Rice is very versatile and will take on the taste of what it is paired with. While fried rice and rice risotto are great, desserts such as rice pudding and rice fritters are unmatched!
Rice is the perfect addition to any meal!
Get inspired with our recipes!
Perfect Rice
Cook Time: 30 min | Servings: 4
---
Basic Risotto
Cook Time: 25 min | Servings:4
---
Toasted Garlic Rice
Cook Time: 30 min | Servings: 4
---
Pimento Cheese Rice
Cook Time: 30 min | Servings: 4
---
Southwest Rice Peppers
Cook Time: 1 hr | Servings: 4
---
Brown Rice-Stuffed Acorn Squash
Cook Time: 1 hr 30 min | Servings: 2