Northeast Rice Research and Extension Center - Rice Discovery Experience

This soon-to-be-built headquarters for The Northeast Rice Research and Extension Center is the newest research station in the University of Arkansas System Division of Agriculture and is dedicated to not only developing innovative and efficient agricultural research but also providing educational opportunities for youth and adults across the state. So much so that they have dedicated an entire wing of the research station to being the "Rice Discovery Experience."
What learning opportunities are included at the Research Center?
The educational portion of the research station includes a hands-on learning classroom with direct access to a greenhouse for year-round learning and is adjacent to a fully functional demonstration kitchen for cooking and tasting of rice around the world. This window to the world of rice is designed to provide learning opportunities for students and adults throughout the Arkansas Delta and beyond.

Educational Activities
Download and print interactive resources related to rice education for all student levels.

All About Rice
Get the facts about rice breeding, anatomy, fun facts, and the history of rice in Arkansas.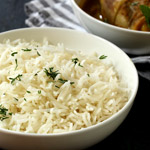 In the Kitchen
Learn how to make the perfect rice and find recipes for pimento cheese rice, risotto, and more!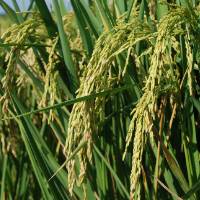 Rice Production in Arkansas
Arkansas is the #1 rice producing state in the nation. Get the facts for top quality production from our experts.
Explore Rice Production Resources