Arkansas Watershed Steward Program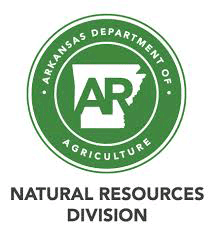 The Arkansas Watershed Steward Program is an educational training offered by the University of Arkansas Cooperative Extension Service in cooperation with the Arkansas Department of Agriculture – Natural Resources Division and other partnering agencies and organizations.
The purpose of this program is to promote healthy watersheds, increase understanding of the potential causes of water resource degradation and give people the knowledge and tools they need to identify, prevent and/or resolve water quality problems.
How can this program help the environment?
Arkansas is a water-rich state with over 600,000 acres of surface water, 91,000 miles of streams, and 92 million acre-feet flowing through and adjacent to the state. However, the waters of Arkansas that we enjoy and rely on for so much need protection and restoration from activities that negatively impact water quality and land health.
Approximately seven percent or 6,400 miles of streams in Arkansas are listed as impaired from meeting their designated water uses. Approximately, one percent of lakes in Arkansas are impaired.
The protection, improvement, and maintenance of water quality in Arkansas are up to all citizens, communities, businesses, and industries. This program helps inform and train people and communities to be able to protect, maintain, and improve the water quality where they live, work, or play.
Want to start making a difference?
It's up to all of us to protect the water quality in our state. Check out our handbook to better understand water quality issues and learn what actions you can take to make a positive impact!
Register for the online training and get started on your way to becoming an Arkansas Watershed Steward today!
(You will need to create an account at courses.uada.edu/)
We offer water quality training for Arkansans!
Our water quality educator, John Pennington is available for virtual or face-to-face (in limited capacity) lectures and workshops.
There are a lot of opportunities and benefits for farmers associated with water quality projects. Namely, more money for appropriate farm resources to address conservation concerns and non-regulatory approaches to address water quality concerns.
What should I expect from water quality training?
We work with people from various backgrounds, whether you are a community leader, educator, or a concerned citizen. In our training sessions, you can learn about water quality issues and get ideas on how to improve and protect water quality in your community.
Report your Watershed Stewardship Activities
Click the button below to report time spent on Watershed Stewardship activities.
Tap Your Potential: A Training to Grow Farmer Leadership in Watershed Management
This curriculum is designed for use by outreach professionals and educators who work in agricultural watersheds and seek to recruit farmers to play a more proactive role in watershed management in their communities.
This curriculum, consisting of three modules and up to six hours of content, is customizable and suitable for jumpstarting a new effort or reinvigorating an existing project. Target audiences for the training include farmers and farm advisors.
Click here to create an account and complete the online course
Who Are Arkansas Watershed Stewards?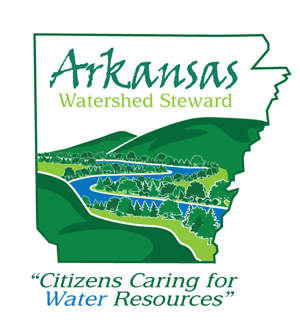 Arkansas Watershed Stewards are the folks with a willingness to learn about, a desire to improve and protect the community, an ethic to become actively involved in protecting and improving water resources, and a willingness to share this information with their friends, family and community. This includes homeowners, agricultural producers, recreationists, decision makers and community leaders who all live, work or recreate in a watershed and depend on its valuable resources.
The Arkansas Watershed Steward program is open to all people of all ages regardless of race, color, national origin, religion, gender, age, disability, or veteran status, or any other legally protected status and is an Affirmative Action/Equal Opportunity Employer.