Arkansas Procurement Technical Assistance Center Success Story: Banana Graphics, LLC, Choice Promotions, LLC and Tara Promotional Products, Inc.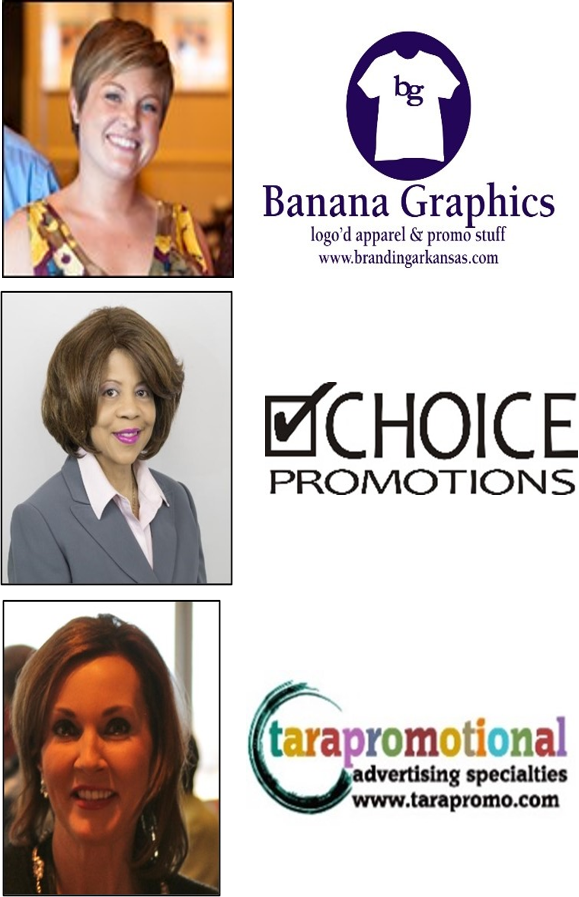 In February 2022 Ralph Grinnell, Arkansas Army National Guard (ARNG), Contract Specialist, at Camp Robinson contacted the Arkansas PTAC while searching for Women-Owned Small Businesses (WOSBs) to respond to a need for promotional items for the Arkansas Army National Guard. Mr. Grinnell stated, "The Arkansas Army National Guard is making a concerted effort to reach out to Arkansas small businesses and purchase their products and services whenever possible." Over a period of several months, the Arkansas PTAC assisted with connecting Ralph with several qualified Woman-Owned Small Businesses throughout Arkansas and also assure the businesses were current in the System for Award Management (SAM).
As a result, two of PTAC Counselor Tim Hick's clients and one of Liz Russell's clients were awarded portions of the contract, Banana Graphics LLC, Choice Promotions, LLC, and Tara Promotional Products, Inc. Banana Graphics, LLC provides professional screen printing, promotional items, and embroidery for uniforms, patches, hats, and many other garments. Sara Kirk, the Owner/Manager, came to Banana Graphics in March of 2012. She has been involved in the ad specialty business for eight years and specializes in corporate attire and promotional products. Sara earned her Bachelor of Science in Corporate Finance from Arkansas State University in 2005, and then completed the Master of Business Administration program at UALR in 2009. "Timothy Hicks at Arkansas PTAC has been an integral part in helping Banana Graphics identify and solve problems we didn't even know we had. With the help of Timothy and the whole team at Arkansas PTAC we have learned how procurement and government contracting work, increased our contacts and job opportunities, and learned to ask the right questions and where to find the answers we needed to succeed." Banana Graphics has been a PTAC Client since 2021.
Loretta Lever founded Choice Promotions, LLC in 2009. The company is a promotional product distributor and a proud member of the Advertising Specialty Institute. Choice provides quality promotional items such as mugs, pens, and t-shirts. Its mission is to help organizations create long-lasting relationships with their clients through the power of promotional products. Choice Promotions has been a PTAC Client since 2015.
Tara Promotional Products, LLC provides promotional products, screen printing, and embroidery services. Tara is a National Member of the Advertising Specialty Institute and a Certified WBENC Member. Scarlett McPherson, the Owner, shared; "I can't say enough about the assistance provided to me by PTAC Counselor Tim Hicks and his office in helping me with the process of my renewal of sam.gov. I had particular trouble getting my account on Sam.Gov updated with all of the changes to the website. It was of great assistance to me that PTAC reached out to the contact at Camp Robinson on my behalf and explained the situation. Not only did Tim contact them but he also helped me by going through each step of the process to see where the problem was and helped me make the corrections and speed up the process. Thank you again." Tara Promotional Products, LLC has been a PTAC Client since 2022.

Connect with our Arkansas PTAC counselors at 501-671-2390 to learn how you may also be able to expand your business through government contracting.