iLEAD Cohort One Learns About Their Conflict Management Styles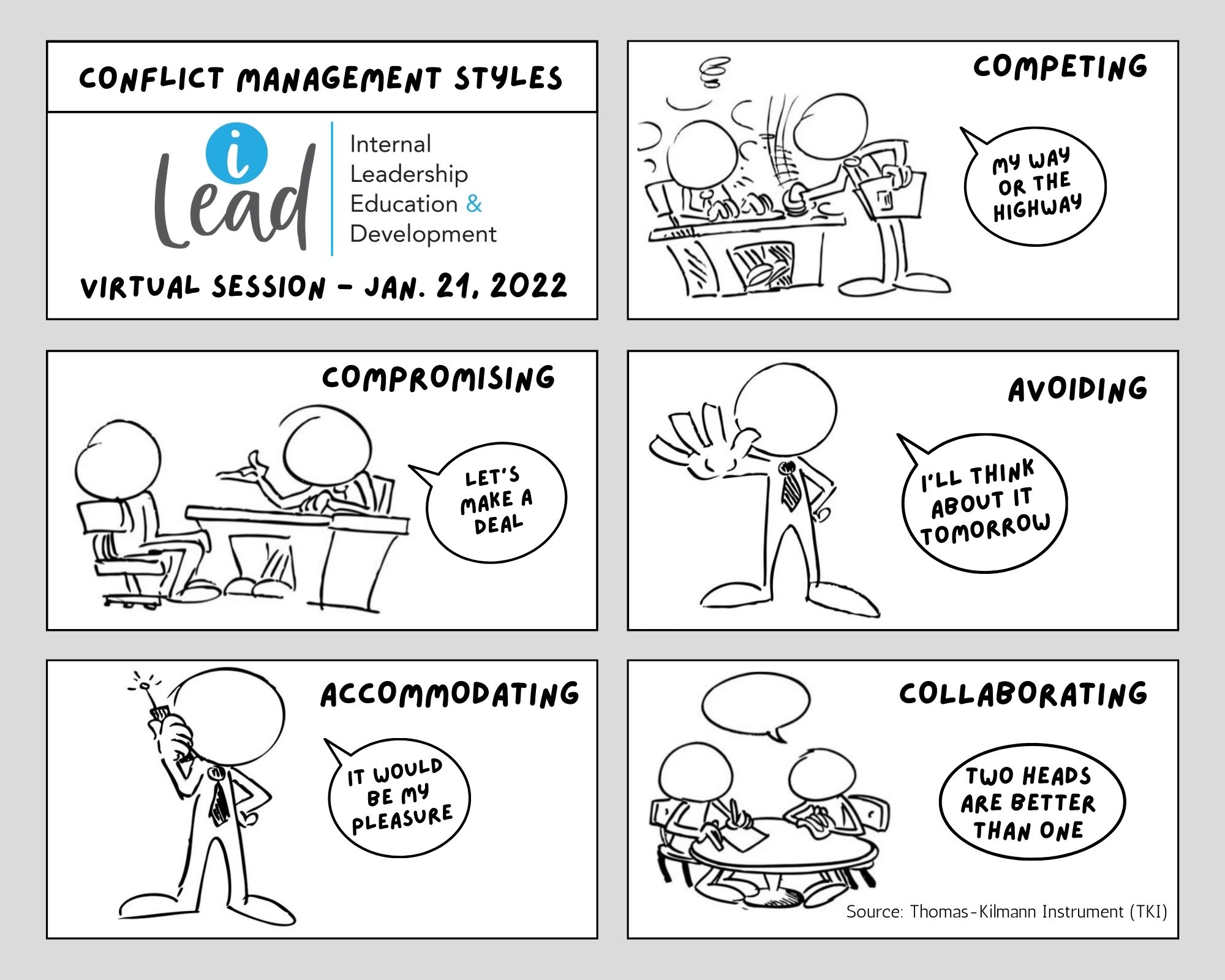 What is your conflict management style? iLEAD participants explored the five styles outlined in the Thomas-Kilmann assessment in their January virtual session.
These conflict-handling modes illustrate general intentions and not necessarily specific behaviors that one may enact in a conflict situation. For example, using the "Avoiding" conflict-handling mode, one may avoid a situation by physically evading the individual in question. Another option might include having verbal contact with the individual and stating that the conversation should be postponed until a later date.
There is no single best way to handle every conflict. Each of the five conflict-handling modes has its own sets of benefits and costs. Each can be highly effective if used properly in the right circumstance. The key to successfully utilizing each conflict is based on knowing when to use each mode, and then having the skills to perform each mode well.
One participant shared in the session evaluation that s/he valued "learning about the different styles and how they aren't all good or bad, just different. Also, how some are appropriate for certain situations as opposed to others."
Five Conflict Handling Modes
Here are the five conflict handling styles and their potential benefits and costs.
Competing: Great at standing up for what they believe in; may be seen as insensitive to others and selfish.
Collaborating: Great at seeing both sides of a discussion and allowing others to have an opinion; may be seen as someone who doesn't want to take the responsibility for important decisions.
Compromising: Great at making fast decision where it meet the needs of both parties; may be seen as someone who just wants to move on and doesn't want to spend time debating and discussing the issue in full.
Avoiding: Great at side-stepping or allowing others the opportunity to run with the topic; may be seen as some who doesn't care, not interested, or wants an easy life.
Accommodating: Great at allowing other to have their way and tolerating decision they don't like; may be placid and amenable. Happy to go with the flow and not rock the boat.
The skill of one's performance in each conflict-handling mode relies on his or her ability to recognize the benefits of a mode while also being able to minimize its cost.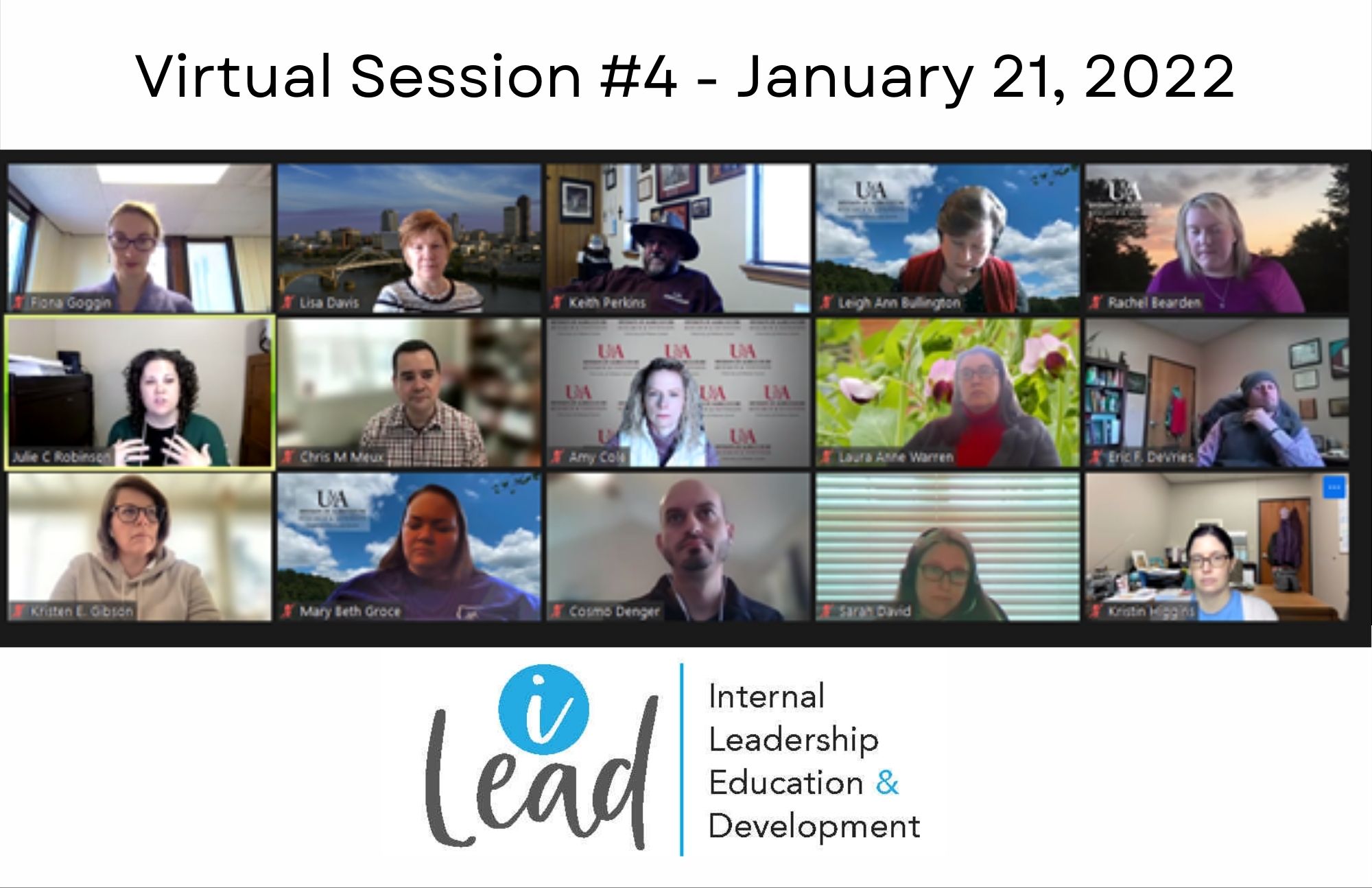 The iLEAD program enhances interpersonal skills through virtual and in-person sessions, providing participants with knowledge, skills, and opportunities for growth. For more information about the iLEAD program contact Dr. Julie Robinson, jrobinson@uada.edu or Lisa Davis, ldavis@uada.edu.