Parent and Teacher Resources | Super Clean Team
This school year has been like no other! Thanks to our Garland County Extension agent Alison Crane, and her daughter, Anna we have unique resources to help. Use our digital assets below to remind students about preventing the spread of COVID-19 and help them transition to a new normal.
Meet the Super Clean Team!
A quartet of youngsters whose superpowers enable them to help their peers understand the importance of mask-wearing, sanitizing, hand washing and social distancing.
Click the graphics below to download each character's poster!
Looking for ways to help your child adjust to the new normal?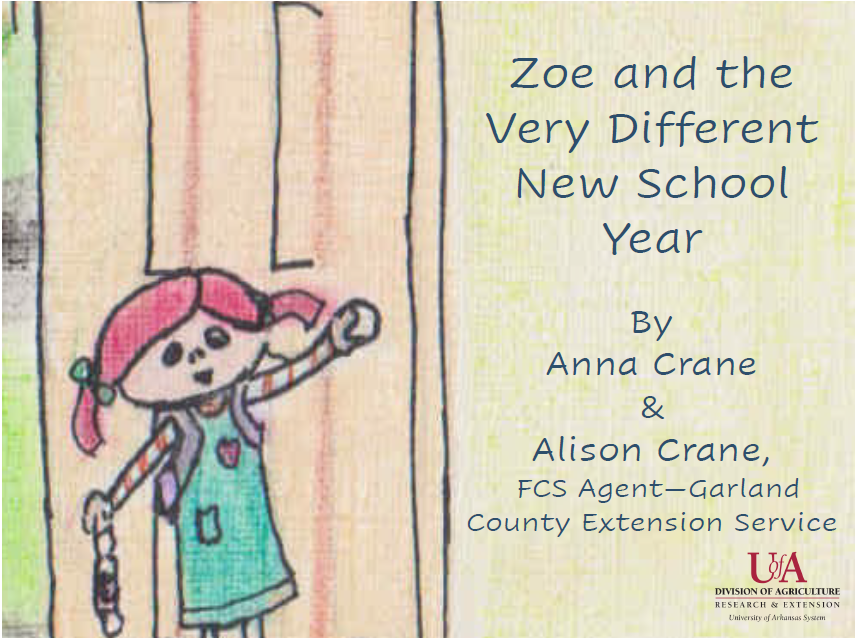 Picture books can help children understand and deal with life changes. Don't miss Alison and Anna's charming book,
"Zoe and the Very Different New School Year."
For more information on how your class or child can become an illness fighting superhero or for ways to help your child adjust, contact your local county Extension office.
Additional Resources