Yoga for Kids
Original Content: Kylie Harris, Searcy County. | Adapted for the Blog: Olivia Green, Randolph County.
Quick Riddle: What is thousands of years old but more popular today than ever?
Answer: Yoga!
4-H Yoga for Kids is for the flexible and inflexible, and our focus is on helping kids achieve optimal physical, social, and emotional health. Children and adolescents need at least 60 minutes of physical activity each day and most fall short of this goal. Yoga is a type of exercise that combines physical postures (poses) with breathing to help strengthen and to calm the body and mind.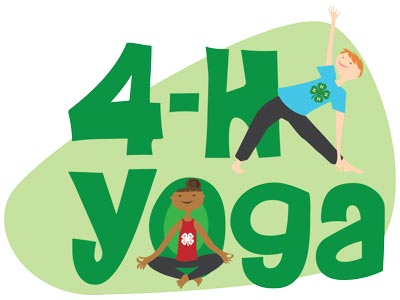 Physical benefits of yoga include:
Muscular Fitness
Cardiovascular
Flexibility
Body Composition
Mental health benefits include:
Stress and Anxiety Management
Self-Awareness
Increased Positive Body Image
Grab your kids and try it out together! It isn't just for kids. Adults can join in too!
For more information, visit Yoga for Kids
The video demonstrates a short, scripted 4-H themed yoga sequence, which includes the 4-H pledge, motto, and statements about each of the four H's. It also includes instructions fo reach of the 8 poses used in the sequence.
Have your kids go on this adventure with Marlee and the Tree to practice their yoga skills while having fun!