2022-23 School and Community Garden Project
Seeds and signs orders deadline is May 25th, 2023.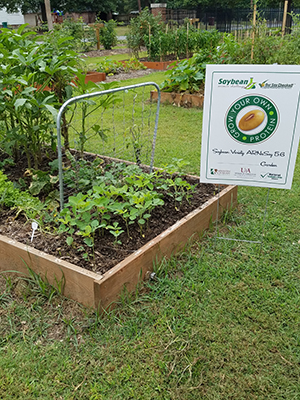 Soy is a complete protein, which contains all nine essential amino acids. Complete proteins come from animal-based products, soy and quinoa.
In 1999, the Food and Drug Administration (FDA) announced recommendations that consumers incorporate four servings of at least 6.25 grams of soy protein into their daily diet for a total of at least 25 grams of soy protein each day.
Want to receive
Arkansas-grown edamame

seeds and signs?
Download the attached Grow Your Own Protein Registration Form

to your computer.
Complete it and save it with your name.
E-mail the completed form to:

dyoung@uada.edu

or

jrobinson@uada.edu
The deadline for submitting this request is May 25th.