Herbicide Application Certification
As of 2017, Arkansas farmers planning to use Engenia, Xtendimax, or Enlist Duo must have a valid pesticide applicator's license to buy the products. The three herbicides are restricted-use, or RUPs, in Arkansas.
In order to apply the herbicides to Xtend or Enlist crops, all applicators must complete a specific online training module.
Note: Xtendimax herbicide cannot be used on Xtend crops from April 15 to September 15.
You may not apply these herbicides until you have completed our online training module. Screen shot of the page is below. Go to our online courses and enroll.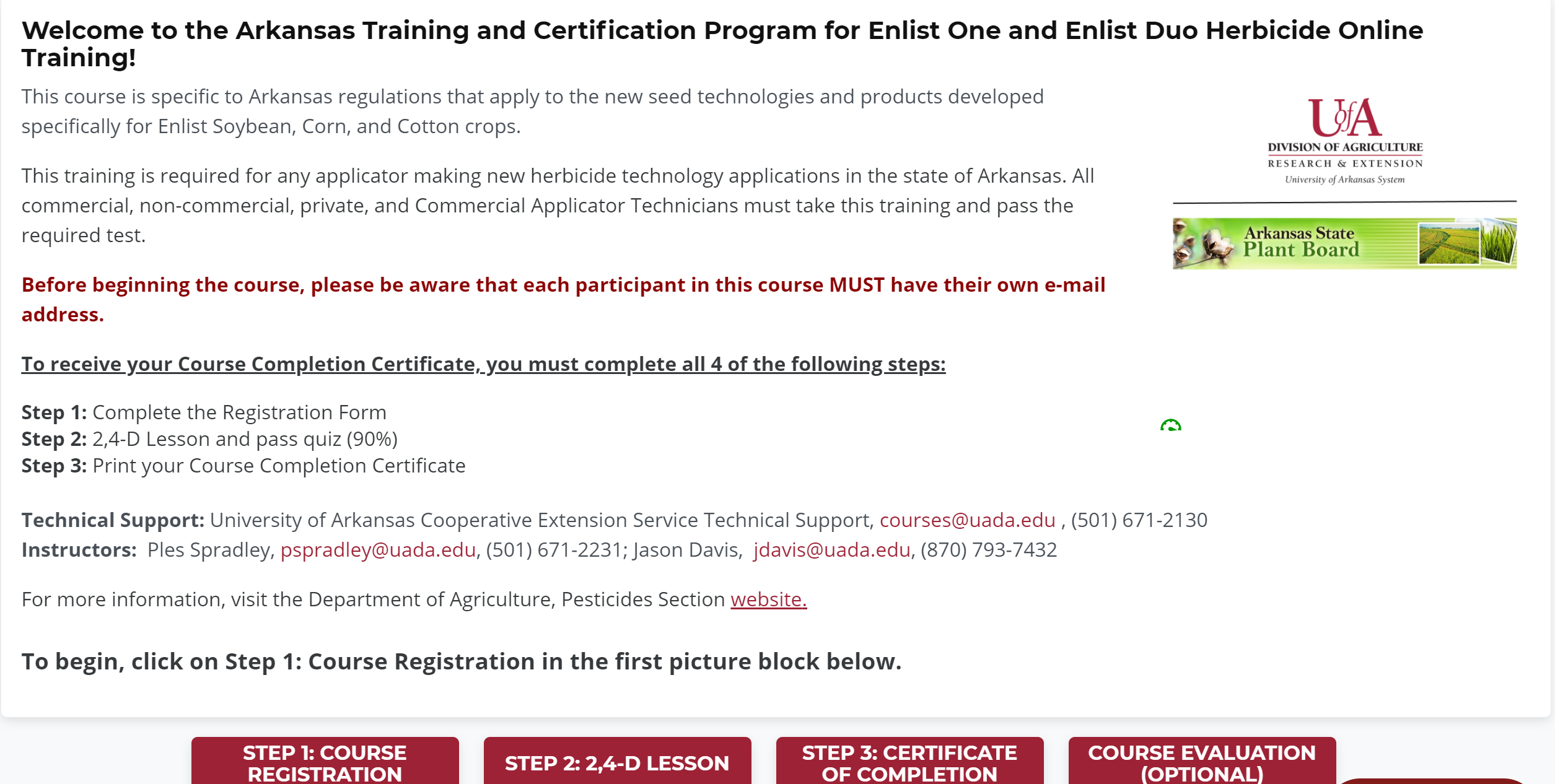 How to get certified
This mandatory certification can be completed online In order to take the class you must create a username and password.
The online training module is hosted and developed by Extension Application Technologist Jason Davis and Extension Pesticide Assessment Specialist Ples Spradley as a result of the requirements passed by the Arkansas State Plant Board.