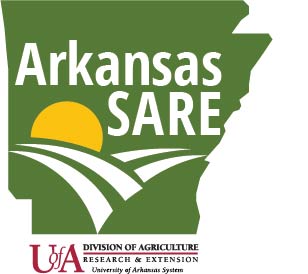 2022 Soil Health Innovations Conference: Soil for Water
Hosted by the National Center for Appropriate Technology (NCAT), the 2022 Soil Health Innovations Conference: Soil for Water will bring together producers, industry professionals, educators, and researchers who are at the cutting edge of soil health across the country. Topics include: on-farm practices, soil biology, carbon markets, and public policy.
There are only a few days left to register for the virtual conference on March 15-16, which will connect cutting-edge experts and innovative farmers from around the U.S. in a critical discussion of soil health.
Conference subjects range from practical best practices in soil management to discussions of policy change opportunities and emerging technologies that will drive the future of sustainable and regenerative agriculture.
The conference is the second NCAT has held to bring together trusted voices for an in-depth exploration of the sustainable future of agriculture: soil biology, on-farm practices, and public policy. Find the full conference agenda, here.
This will again be an interactive conference, offering producers and educators from around the country the chance to participate in this critical conversation about soil health. The live presentations will be recorded and registered participants will be able to view the recordings for three months.
Don't miss this opportunity to examine current practices as well as the concepts, techniques, and practical applications that may be available in the future.
Details and Registration:
When: March 15-16, 2022
Where: Online
Registration: College students and Soil for Water Network members may attend for free. To register and for more information, go to soilinnovations.ncat.org
Organizations, agencies, and individuals who would like to sponsor the conference can find sponsorship information here.
Exhibitor and vendor information is available here.
For more information, contact Rex Dufour at rexd@ncat.org or Sandra Booth at sandrab@ncat.org or call 406-494-4572.