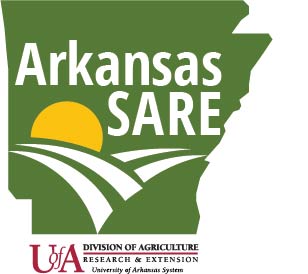 Upcoming Workshops on Regenerative Grazing and Soil Health
NCAT soil specialist Nina Prater and livestock specialist Linda Coffey are hosting three workshops in October for Arkansas ag professionals, educators and mentor farmers to explore regenerative grazing and soil health. The workshops will include discussion on the rise of the phrase "regenerative" agriculture and what that means in practice as well as breaking down soil health and how it applies to grazing management. This series will also include hearing from Arkansas graziers that have successfully implemented adaptive grazing management strategies.
All workshops are FREE with lunch provided at on-farm workshops. Participants are encouraged to attend both the virtual and an on-farm workshop, but attending both is not required.
For questions please contact Nina Prater at ninap@ncat.org
October 7, 10:00 AM - 3:00 PM CST- Virtual Workshop
An interactive virtual event that will include information on regenerative grazing, soil health, monitoring, peer-to-peer sharing, and Arkansas graziers Jeremy Prater and Rick Crunkleton sharing their real world experience implementing adaptive grazing management strategies.
October 12, 9:00 AM - 3:00 PM CST- On-Farm Workshop @ Windset Ranch in Cedarville, AR

About Windset Ranch:
Windset Ranch is a cow-calf operation in Cedarville, AR, owned and operated by the Prater family. In addition to cattle, the Prater family also raises meat goats. They have used adaptive management grazing strategies for more than ten years and have seen significant improvements to the operation.
October 14, 9:00 AM - 3:00 PM CST- On-Farm Workshop @ Crunkleton Farms in Everton, AR
About Crunkleton Farms:
The cow-calf operation in Everton, AR is owned and operated by Rick and Debbie Crunkleton. They use rotational grazing practices to build soil health and increase productivity.
This workshop is sponsored by the National Center for Appropriate Technology (NCAT) through the ATTRA Sustainable Agriculture program, under a cooperative agreement with USDA Rural Development. This workshop was also made possible in part by funding from the Southern Sustainable Agriculture Research & Education (SSARE) Professional Development Program.