Arkansas Forestry

Arkansas' forests provide a diversity of services and other important benefits including: timber production, wildlife habitat, recreational opportunities, watershed protection, and aesthetic values.
Some Interesting Facts About Arkansas' Forestland
More than half of the State (56%) is forested.
41% of all Arkansas forestland is made up of oak/hickory forest types, followed by loblolly/shortleaf pine at 31%.
Private landowners including farmers, ranchers, and other individuals own over 69% of the timberland in the state and many actively manage their woodlands.
National Forests account for 13% of Arkansas's total forested acreage.
Forest resource companies own or lease 12% of the state's timberland.
The forest products industry, including the pulp and paper industry, had a total direct plus indirect jobs impact of 66,000 employees in 2017, representing labor income around $3.1 billion.
Arkansas forests provide habitat to a host of wildlife species. These range from game species, such as deer, turkey, and ducks, to songbirds for wildlife viewing, and many reptiles and amphibians.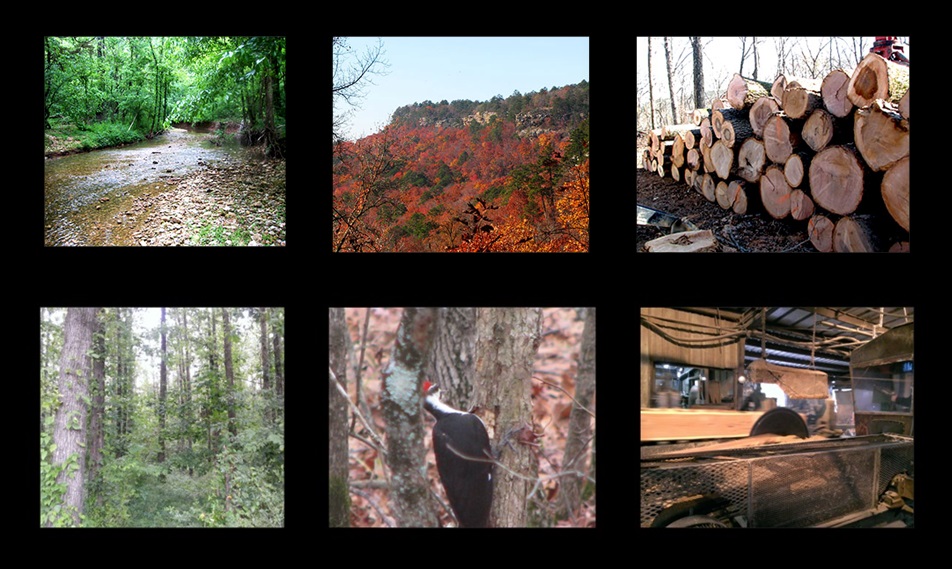 Arkansas forest resources generate many questions and information needs for those who manage these lands. On the pages that follow, you will find this and other information about managing your woodlands for forest health, productivity, wildlife, environmental quality and many other topics. Specific information on current timber market prices, management operations, support tools for management and other topics can be found here.