Cooperative Extension News & Publications
Benton County, Arkansas
Welcome to our News and Publications page! Below you will find local newsletters, news stories, and/or links to other relevant publications. Please contact our county Extension office for additional information. For accessible versions of PDF files, please contact Johnny Gunsaulis, Benton county Staff Chair.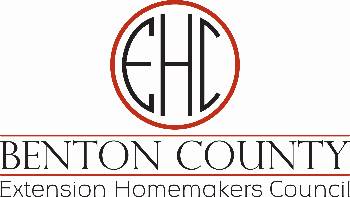 Family & Consumer Science
Benton County Extension Homemakers Newsletter
A quarterly newsletter to provide information about upcoming events of the organization including educational workshops, meetings and community service activities. The newsletter is mailed to members of Benton County Extension Homemakers. All meetings and activities announced in the newsletter are open to all eligible persons. For more information on the programs or membership, contact Benton County Extension office at 479-271-1060.
Photo: Benton County EHC Logo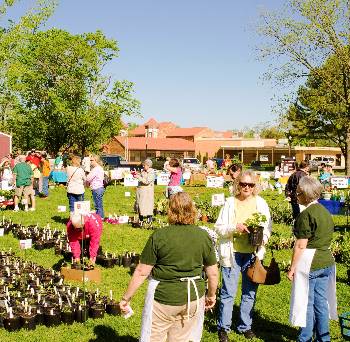 Garden & Landscaping in Benton County
The Green Thumbprint newsletter is available to all Master Gardeners in the county but you must be a Master Gardener to receive the newsletter. Other horticultural newsletters are in the works for Benton County as we work with the local small farmers and farmers market vendors. Stay tuned for information on how to receive these publications once they become available. If you are interested in finding out more about the Benton County Master Gardener program, contact Benton County Extension office at 479-271-1060.
Photo: Master Gardener's hosting an annual project.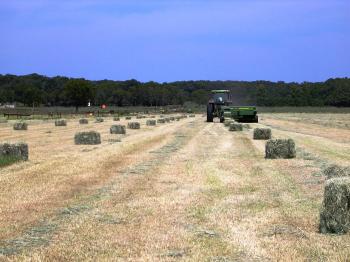 Livestock & Forage
The Forage and Livestock newsletters for Benton County are mailed on a biannual basis or as special events arise. You can sign up to receive this newsletter by calling the county office at 479-271-1060.
Photo: Benton County hay field.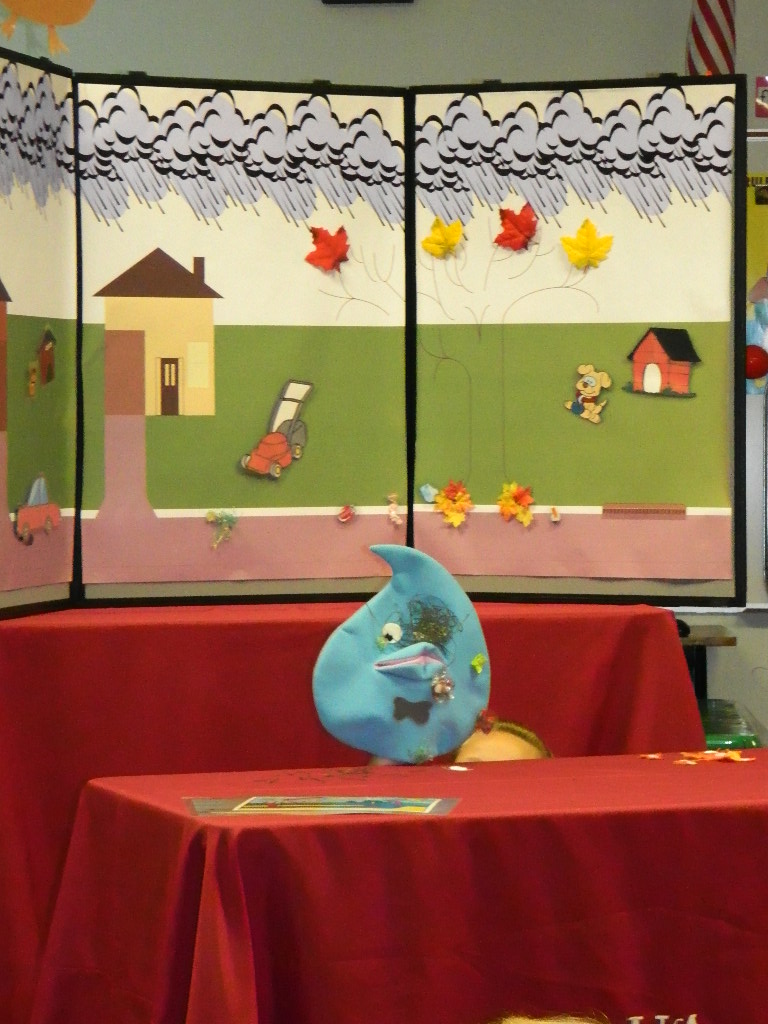 Water Quality
If you are interested in helping guide our future leaders onto a more sustainable path, then this newsletter is for you! The water quality education newsletter provides information to formal and non-formal educators on opportunities and activities available to help teach individuals about water quality. This newsletter is ONLY available in an electronic format. To be added to the distribution list, please call Trish at 479-271-1060. You will be able to unsubscribe at anytime.
Photo: Puppet show discussing pollution prevention activities presented to students in first grade or younger.