Nonprofit Support For Arkansans
With 28 years of experience in organizational support and grant writing, we can help your nonprofit organization develop a strategic action plan.
We Offer Customized Nonprofit Facilitation
We help guide organizations in developing and implementing strategic actions to support the organization's vision, priorities, and goals.
To better meet your nonprofit's needs, we work closely with Extension county agents who are already familiar with your community. If you're interested in learning how to develop your nonprofit, contact your local county Extension office to get started.
Find Your County Extension Office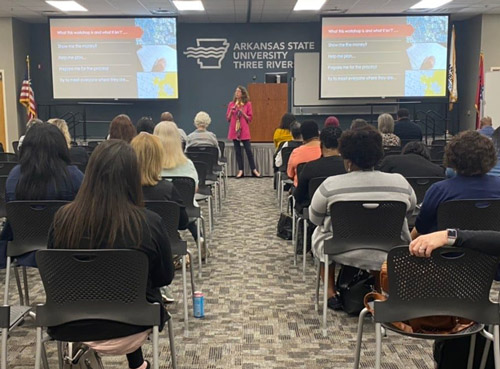 We Offer Grant Writing Assistance
Our nonprofit grant writing workshops can help organizations approach the grant writing process from an Asset Based Community Development lens.
What's the impact of an asset-based lens for grant writing?
Adopting an asset-based approach is important to your grant's success because it highlights the strengths and opportunities within the community.
Want to schedule a grant writing workshop?
Contact local county Extension office.
For specific questions about our program, contact Dr. Hunter Goodman at 501-671-2088.