Takeaways From The First-Ever Arkansas Grown Conference & Expo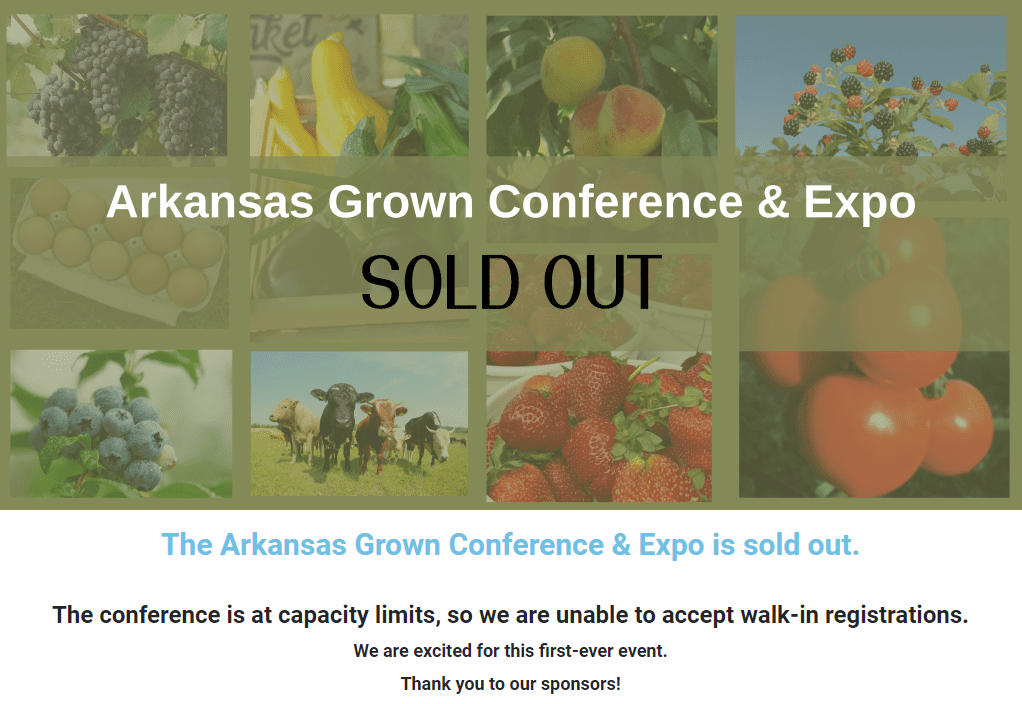 I had the great fortune of attending the first-ever Arkansas Grown Conference and Expo, and I was thoroughly impressed with the variety of vendors and session topics offered to attendees.
The conference is part of the Arkansas Grown program administered by the Arkansas Department of Agriculture to help support and promote the many agricultural products that are grown in Arkansas and the farmers and producers who grow them. Arkansas Grown also helps connect consumers to farmers through their statewide website.
Based on the number of attendees and vendors there to support Arkansas' vast agricultural industries, I deemed the expo a success and one you don't want to miss out on next year. The University of Arkansas System Division of Agriculture (UADA) was well represented from agents to staff to industry experts and researchers from across all our departments, and the Community, Professional, and Economic Development (CPED) Unit was no exception.
Dr. Julie Robinson, Emily Smith, Kristin Higgins and I staffed a table featuring all the resources our unit offers to all 75 counties. Conference attendees were able to connect the work we do with the communities they live, work, and play in. Some of our featured materials included ballot issue resources and voter guide information from our Public Policy Center; application info about joining the next LeadAR leadership program; Arkansas Procurement and Technical Assistance Center and their government contracting assistance; and the Arkansas Business Navigator (ABN) program of which UADA is one of the statewide partner organizations offering free, confidential business consulting, trainings, and access to capital to all types of businesses including the agriculture-based businesses.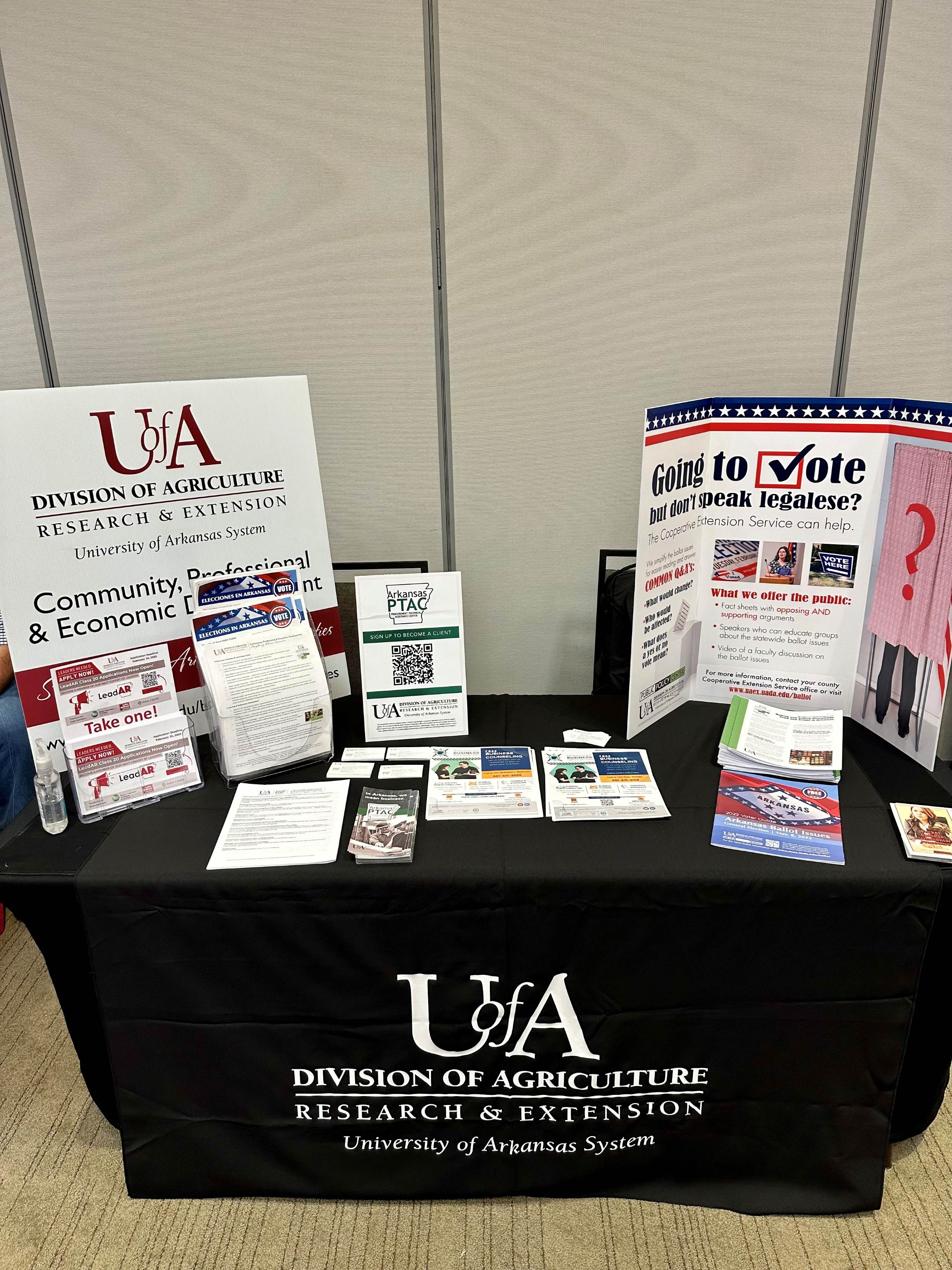 I joined Arkansas Small Business and Technology Development Center's (ASBTDC) Angela Gardner, Navigator Specialist for ABN, to share how the program can support entrepreneurs and small business owners working in ag-based industries. From small homestead farms exploring opportunities to turn their operation into profit, to ag-tech businesses supporting farmers and producers looking to expand their market, we can help business owners start, grow, and expand their business. ABN extends the great work ASBTDC is doing by leveraging trusted community partners, like UADA, to drive deeper connections and outreach across the state. Because of the Division's natural ties to agriculture, we are proud to leverage our research and resources to support entrepreneurs throughout the state.
How To Access Free Business Support
If you are a producer, farmer, ag-tech startup, or any other small business owner or entrepreneur who is looking for support, visit our website to see what resources we offer and how to access them. Among our many resources and trainings is our premier Arkansas Business Navigator Podcast, which is featured in episode 7 of the show, "The First-Ever Arkansas Grown Conference & Expo, Free Legal Services from UA Little Rock Bowen Law School."