Ballot Issue Groups Scramble as Pandemic Petition Rules Change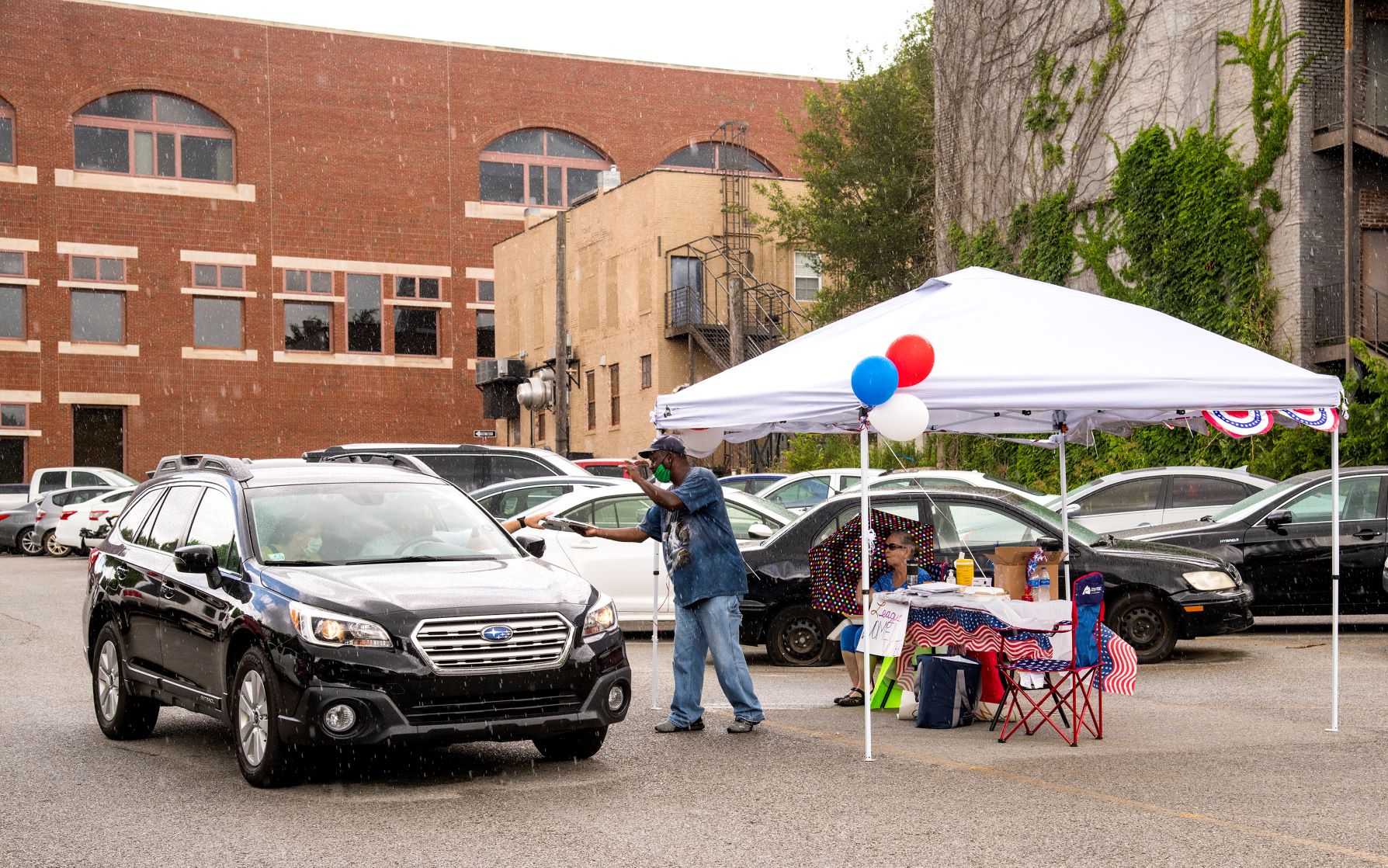 Ballot issue groups pivoted again this month in how they collected voter signatures for their proposed constitutional amendments after a federal appeals court blocked an earlier ruling that allowed them to collect signatures by mail.
Arkansas' deadline for submitting voter signatures for 2020 ballot measures are due July 3. However, state offices are closed that day for the July 4 holiday. The deadline has been extended to Monday, July 6.
Sponsors of citizen-initiated proposals seeking a spot on the November ballot have been hampered by the pandemic. Many festivals where they usually find voters have canceled. Social distancing efforts have made people leery about being approached by canvassers. As a result, five remaining ballot issue groups have placed petitions at businesses and churches across the state or turned to other ways of gathering signatures.
Arkansas Voters First
held drive-through signing opportunities last week in Conway, Fayetteville, Little Rock and Rogers to help meet the 89,151 voter signature threshold. A certain percentage of signatures must come from at least 15 counties. (
Did you know? Issue 3 on this year's ballot would increase that number to 45 counties for future amendments.
)
Supporters of the group's effort to create an independent commission to draw Arkansas' legislative districts filed a lawsuit seeking relief of some signature gathering rules due to the pandemic. A federal judge in May agreed to ease paperwork requirements while their case made it through the court system, but the state appealed and a federal appeals court blocked that easing in mid-June.
Some groups weren't aware of the change until a week later and again had to change their methods for collecting signatures. Melissa Fults, sponsor of the
Arkansas Adult Cannabis Use Amendment
, said they were too close to the deadline to just stop trying.
"I'm not going to give up now," she said in an interview. "This has been the hardest fight we've ever had to fight."
The cannabis amendment was one of five proposed constitutional amendments published in an Arkansas newspaper by a June 3 deadline for citizen-initiated amendments. Groups that did not publish the ballot title of their proposal could not move forward. Scroll down to find ballot titles for the five proposals as well as the three amendments on the ballot from the legislature.
Edit: The sponsor of the Arkansas Adult Cannabis Use Amendment suspended their canvassing efforts.