Welcome to Human Resources!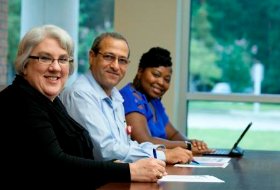 The mission of the University of Arkansas System Division of Agriculture's Human Resources Department is to formulate human resources policies and programs that enhance the quality of your work environment; to collaborate with all areas of business in supporting effective recruitment and development of a highly qualified faculty and staff workforce; and to be a strategic partner in creating a work environment which fosters individual achievement, teamwork, diversity, professionalism, and accountability.
How to reach us
For general assistance, email humanresources@uada.edu.
For benefits assistance, email yourbenefits@uada.edu.
Locations:
Little Rock


2301 S. University Ave., Little Rock, AR 72204




Office Hours: 8:00am to 4:30pm




Phone: 501-671-2219




Fax: 501-671-2251

Fayetteville
1371 W. Altheimer Dr., Fayetteville, AR 72704


Office Hours: 8:00am to 5:00pm




Phone: 479-502-9820

Jobs
To view or apply to our open Faculty and Staff positions, visit our Jobs Website..
The Division of Agriculture also offer various internships, temporary, and seasonal employment all throughout the year. For consideration, simply email your resume to humanresources@uada.edu.

Follow us
Visit our social media pages for more information on open jobs and HR-related news!