Holiday budget control: Spending less, without the stress
By Lisa Lakey
For The Cooperative Extension Service
U of A System Division of Agriculture
(464 words)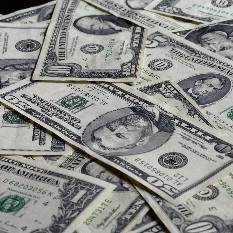 LITTLE ROCK -- 'Tis better to give than to receive. But when your holiday budget quickly becomes a thing of the past due to overspending and credit cards that reach their limits, it's hard to feel the "better" part of gift giving. This holiday season's goal should be more about joy and less about a New Year's resolution to pay off Christmas debt.
Laura Hendrix, extension personal finance educator for the University of Arkansas System Division of Agriculture, avoids getting sucked into the trap of overspending on holiday gifts by focusing on what matters most during the holidays.
"Personally, I like to take the focus off of gifts and put it on family traditions," she said. "Those seem to be the things that are the most meaningful in the long run. I had my children make lists and prioritize them. One of their favorite holiday traditions has remained the Christmas stocking, which is not the most expensive of their gifts. Other family traditions that they still enjoy are baking and decorating gingerbread cookies and watching our favorite holiday movies."
While holiday traditions should be the main course of festivities, everyone loves to give. Planning ahead and making the most of the realistic budget you have can mean the difference between happy holidays and a "bah humbug," Hendrix said.
"Make a list and set a spending limit," she said. "List an additional grocery budget if you plan to make special meals, have a party or have a family over. Include money you plan to spend on holiday decorations.
"For those who want to limit spending, look for places in the list where you can cut back or eliminate," she said. "Watch for sales and coupons. Buying for a large, extended family can be stressful if you're on a strict budget. Other options are to draw names, play dirty Santa, buy gifts for only the children or forgo gift giving altogether."
Be prepared when you go shopping with your list in hand.
It's easy to be overwhelmed by the glitz and glamour of department stores with "Jingle Bells" playing on the loudspeaker. Just hold tight and stick to your plan. The lack of bills in the mailbox come January will make the holiday cheer last that much longer.
"Overspending, debt and January credit card bills are not fun," Hendrix said. "We can fall into habits of comfort shopping, impulse buying and shopping for entertainment. The best plan is to stick to a list and a spending limit. If it's not on the list don't buy it. If it would put you over your spending limit don't buy it. If you're feeling the holiday blues or are bored or lonely, don't go shopping."
For more information on household budgeting for the holidays and beyond, contact your county FCS agent, or visit http://www.uaex.uada.edu/life-skills-wellness/personal-finance/default.aspx.
The University of Arkansas System Division of Agriculture offers all its Extension and Research programs and services without regard to race, color, sex, gender identity, sexual orientation, national origin, religion, age, disability, marital or veteran status, genetic information, or any other legally protected status, and is an Affirmative Action/Equal Opportunity Employer.
# # #
Media Contact: Mary Hightower
Dir. of Communication Services
U of A Division of Agriculture
Cooperative Extension Service
(501) 671-2126
mhightower@uada.edu