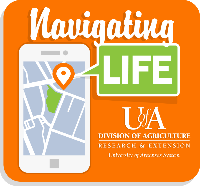 Navigating Life's Journey Blog
Helping others navigate this journey of Life!


A weekly blog from the Family & Consumer Sciences Department
Set a Date and Get Started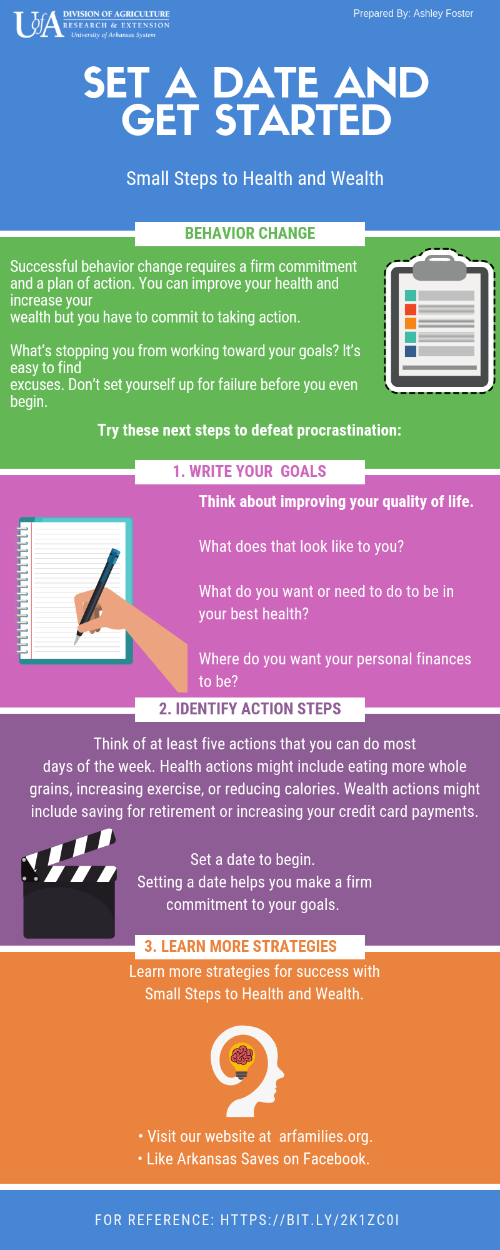 Successful behavior change requires a firm commitment and a plan of action. You can improve your health and increase your wealth but you have to commit to taking action. What's stopping you from working toward your goals? It's easy to find excuses. Don't set yourself up for failure before you even begin. Try these steps to defeat procrastination:
Write your goals. Think about improving your quality of life. What does that look like to you? What do you want or need to do to be in your best health? Where do you want your personal finances to be?
Identify action steps. Think of at least five actions that you can do most days of the week. Health actions might include eating more whole grains, increasing exercise, or reducing calories. Wealth actions might include saving for retirement or increasing your credit card payments. Make a written list. Set a date to begin. Setting a date helps you make a firm commitment to your goals.
Learn more strategies for success with Small Steps to Health and Wealth.
• Visit our website at arfamilies.org.
• Like Arkansas Saves on Facebook.