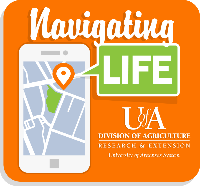 Navigating Life's Journey Blog
Helping others navigate this journey of Life!


A weekly blog from the Family & Consumer Sciences Department
Happy Valentine's Day! Love Yourself First

Happy Valentine's Day!
Today is a reminder to show those close to us how much we love them. While you are doing so, don't forget about yourself. In order to show the best love, you must love yourself first. Self- love is one of the best things you can give yourself. Practice it daily. You will be a better you because of it.
Here are 5 Daily Self-Love Tips.
1. Look for Support.
You don't have to be alone. Surround yourself with people who can encourage you on down days and celebrate with you during the up days.
2. Have a Mantra.
What can you say to inspire and help you love yourself, daily? Meditate on it. The first few times you try meditating may be frustrating. But keep trying and focus on your breathing.
3. Take Time for Yourself.
Take a warm relaxing bath before bed. or read your favorite book in the morning. You can't expect to love anyone else if you don't love yourself first.
4. Be Open.
Making yourself vulnerable to love and have true connections is difficult. We sometimes spend years building up walls to block out pain. Set aside time to connect with your partner or a close friend .
5. Let Go.
We can't control every aspect of our lives. When we try, it says we don't need help. Practice daily control-releasing exercises. For example, the next time you feel like your day is going wrong, stop, take a deep breath and release your perceived controls.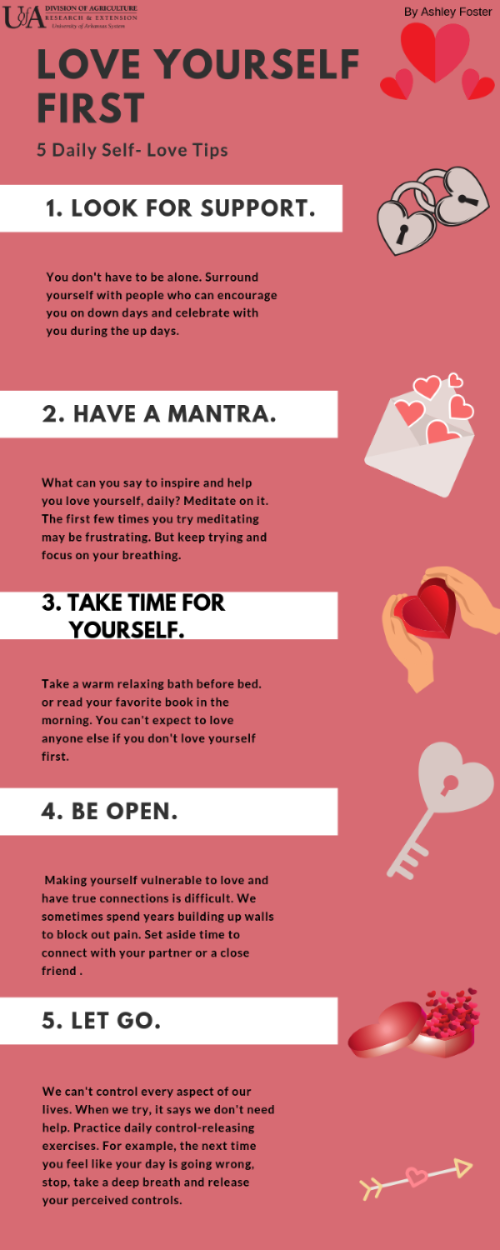 For more personal-well being tips go to, UAEX Personal and Family Well-Being.