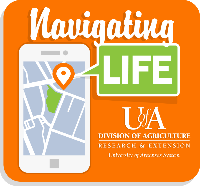 Navigating Life's Journey Blog
Helping others navigate this journey of Life!


A weekly blog from the Family & Consumer Sciences Department
It's Never Ok! Protecting Yourself from Domestic Violence or Abuse

October is Domestic Violence Awareness Month. Intimate partner violence, or domestic violence, can be difficult to see if it starts little by little, if your partner says they love you, or if they support you financially. Domestic violence can include forced sex, physical abuse, and emotional abuse, such as cruel words or threats. It can happen between married people, to a couple who lives together or apart, or to a same-sex couple. Abuse is never OK.
How Do I Know?
You or you partner may be experiencing domestic violence if:
Controls what you're doing.

Checks your phone, email, or social networks without your permission.

Forces you to have sex when you don't want to.




Decides what you wear or eat or how you spend money

Prevents or discourages you from going to work or school or seeing your family or friends.

Humiliates you on purpose in front of others.

Unfairly accuses you of being unfaithful.




Threatens to hurt you, your children, other loved ones, or your pets.

Hurts you physically (e.g., hitting, beating, punching, pushing, kicking), including with a weapon.

Blames you for his or her violent outbursts.

Threatens to hurt herself or himself because of being upset with you.

Threatens to report you to the authorities for imagined crimes.

Says things like, "If I can't have you, then no one can".
How Common is Domestic Violence?
20 people per minute are physically abused by an intimate partner in the United States. Per year, this equates to more than 10 million women and men.
34 percent of people who are injured by intimate partners receive medical care for their injuries.
15 percent of violent crime is intimate partner violence.
24 million in the United States have been stalked in their lifetime by a current or former partner.
What Can I Do If I am Getting Abused?
If you are in immediate danger, call 911.
If you are not in immediate danger, consider these options:
Get Medical Care.If you have been injured or sexually assaulted, go to a local hospital emergency room or urgent care center. You need medical care and may need medicines after being injured or raped.
Call a helpline for free, anonymous help. Call the National Domestic Violence Hotline at 800-799-SAFE (7233) or 800-787-3224 (TDD). The hotline offers help 24 hours a day, 7 days a week, in many languages. Hotline staff can give you numbers for other resources, such as local domestic violence shelters. If you are deaf or hard of hearing, there are resources available for you. The National Coalition of Anti-Violence Programs has a hotline to help LGBTQ victims of violence. Call 212-714-1141 for 24-hour support in English or Spanish.
Make a safety plan.Domestic violence usually does not get better. Think about a safe place for you to go and other things you will need. Staff at the National Domestic Violence Hotline (link is external) can help you plan.
Save the evidence.Keep evidence of abuse, such as pictures of your injuries or threatening emails or texts, in a safe place the abuser cannot get to.

Talk to someone.

Reach out to someone you trust. This might be a family member, a friend, a co-worker, or a spiritual leader. Look for ways to get emotional help, like a support group or mental health professional.

Look into a restraining order.Consider getting a protection order.
If you are the victim of domestic violence, know that you are not alone. There are people who want to help you and who are trained to respond. For more information go to https://bit.ly/2ODANgi
Reference: www.womenshealth.gov