Corn Diseases and Pest Management
Several diseases are economically important for corn production in Arkansas. Most of the major corn diseases are foliar, which vary from year to year because they are strongly influenced by weather conditions.
Accurate identification and an awareness of potential disease losses are essential for continued success of corn production. Learn more about different corn diseases and nematode control.
What are common corn diseases?
Seedling disease, southern rusts, gray leaf spots, stalk rots and aflatoxin contamination are among the most common corn diseases in Arkansas.
The following symptoms description and photographs of common diseases should help identify and manage corn diseases before they become a yield-limiting problem.
Root damage caused by corn nematodes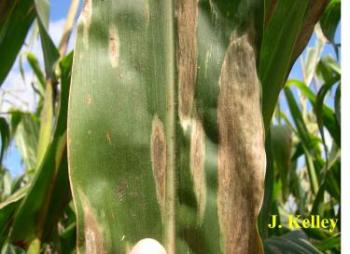 Northern Corn Leaf Blight