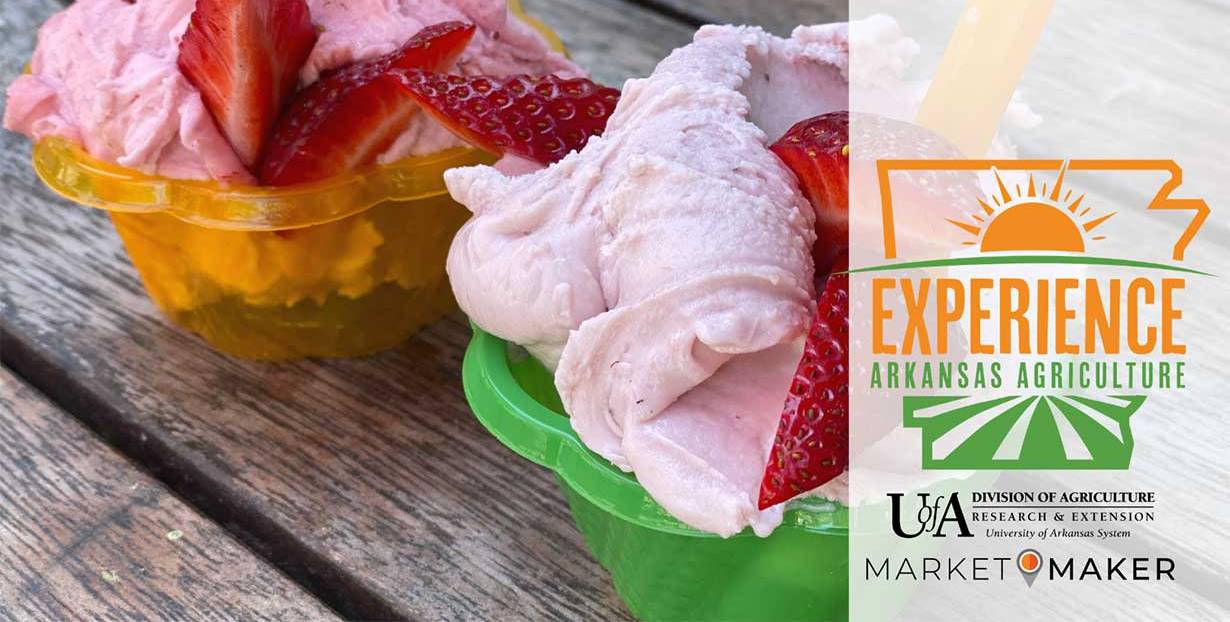 Experience Arkansas Agriculture
Experience Arkansas Agriculture is promotional campaign that connects consumers with opportunities to experience the many sides of Arkansas agriculture. Those experiences range from learning about the unique farming families; understanding the wonderful harvest offered by our farms and ranches; tasting the unique flavor profiles of farm-fresh products; and adventuring out to engage in exciting hands-on immersions across the state. By raising consumer awareness, the campaign seeks to enhance opportunities to grow business activities, explore locally grown food items, and enjoy Arkansas agriculture. Ultimately, the University of Arkansas System Division of Agriculture and its partners seek to create win-win opportunities to grow rural entrepreneurship and local food
systems.
Experience Arkansas agriculture by

Learning about over 1500 direct to consumer marketing farmers and ranchers
Shopping from diverse options of 110 farmers markets operating across 60 counties
Visiting U-pick operations offering fresh, vine-ripened produce in an array of unique tasting and harvesting experiences
Patronizing local restaurants and food businesses that source locally produced item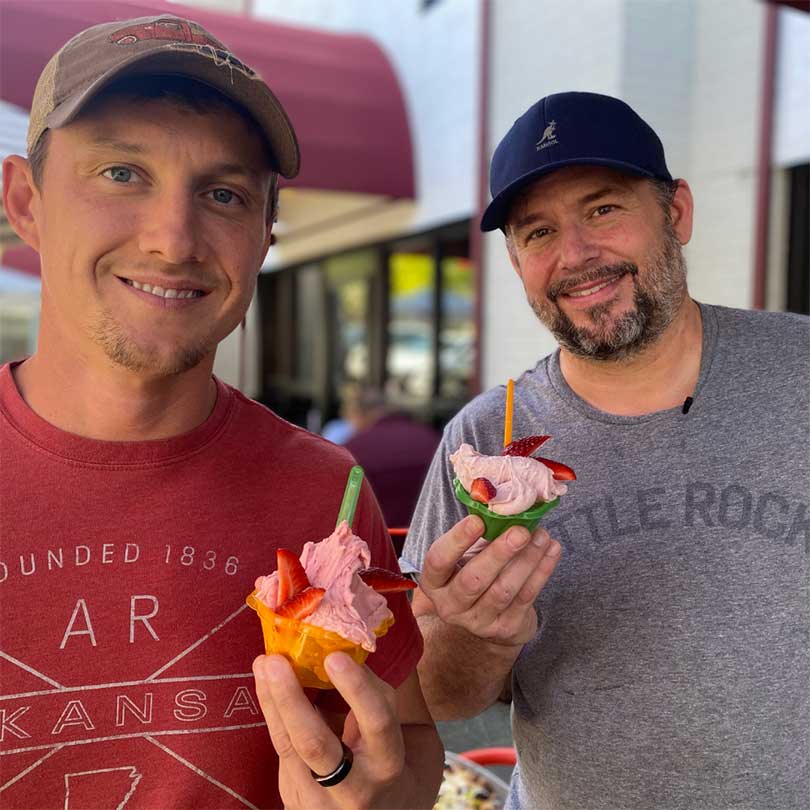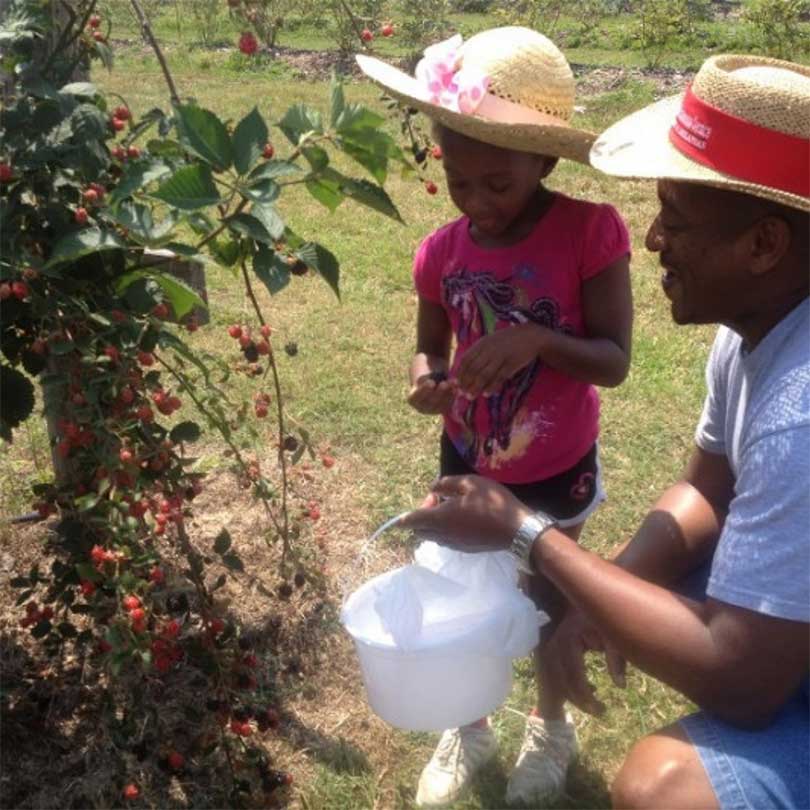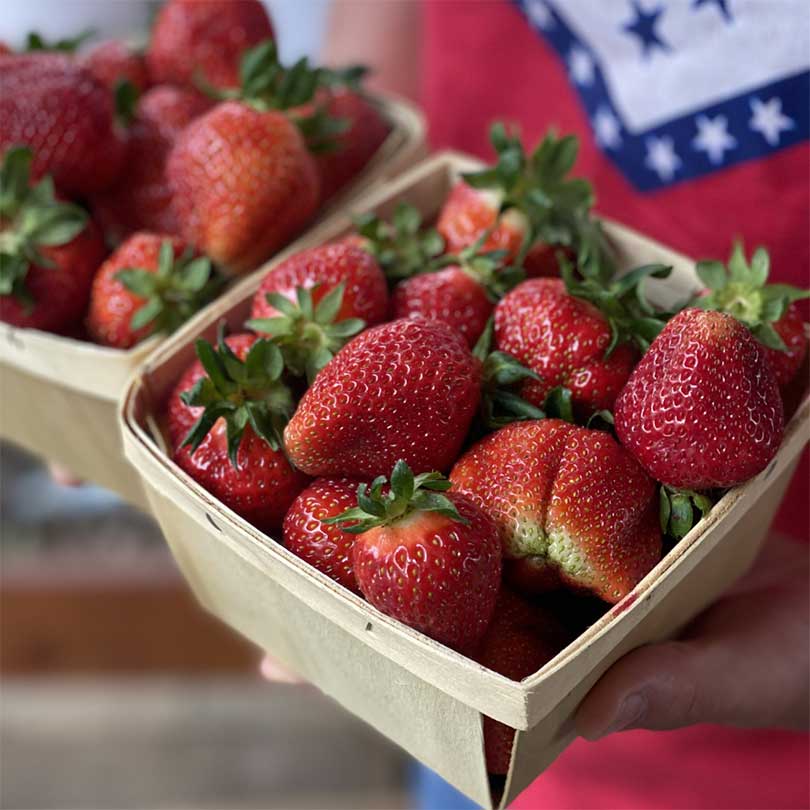 How will you experience Arkansas Agriculture?
Experiencing Arkansas Agriculture is exciting, fun, and easier than you might think!
Did you know that there are 110 farmers markets in Arkansas? That's right, 60 counties have markets with a range of locally grown goods and value-added products featuring locally produced commodities. Download the Arkansas Grown® produce calendar below.
Download Produce Calendar
Use our market finder, Marketmaker, to locate the one nearest you and plan a visit today!
Arkansas has many unique family farms, u-pick operations and even special event venues that allow you to experience agriculture in a variety of ways. A YOU-Pick (U-Pick) or pick-your-own operation is a farm where customers may go out to pick, cut or choose your own product directly out of the field. This type of enterprise is most popular with berry, pumpkin, tree fruit, and Christmas tree farms. The focus is on customers experiencing the harvest.
Whether you are shopping for fine meats or fresh produce, look for Arkansas grown items in your local stores. Arkansas farmers and ranchers produce a variety of items year-round. The Arkansas Agriculture Department promotes local brands—Arkansas Grown and Arkansas Made—to allow consumers to easily identify locally produced products. Many farms also develop their own brand highlighting their farm history and production practices.
Dine with restaurants using Arkansas grown ingredients
Many restaurants throughout the state use locally grown ingredients, some even feature Arkansas Grown menu items. These venues often highlight those "local experiences" on their menus or within their restaurants/websites.
Share your ag experiences on social media
It's okay to brag every now and then! Whether you're watching Arkansas-bred horses at Oaklawn, enjoying tastings along the AR wine trail, or visiting a u-pick farm, share it with us on social media. Don't forget the hashtag #aragex.
Join us as we visit farms, markets, and agritourism destinations across the state. Guided by our friend Logan Duvall from Me and McGee Market, we will share our experiences with you! Along the way, we'll learn about Arkansas farms, fill our buckets at some of the awesome U-Picks, and discover recipes featuring Arkansas-grown ingredients.
Share Your Photos with Us!
Fill out the form below to show us how you experience Arkansas Ag for a chance to be featured on our social media or e-newsletter.
POWERED BY

Experience Arkansas Agriculture Social Media