Four States Ag Expo Feb 10, 2022
The 2022 Four States Ag Expo has a full-day agenda, covering an assortment of agriculture-related topics with speakers from the University of Arkansas System Division of Agriculture and Texas A&M AgriLife Extension.
Sessions cover topics including livestock and forage production, rice production, home gardening, fruit and nut production, pest control, weed control, and farm chemicals.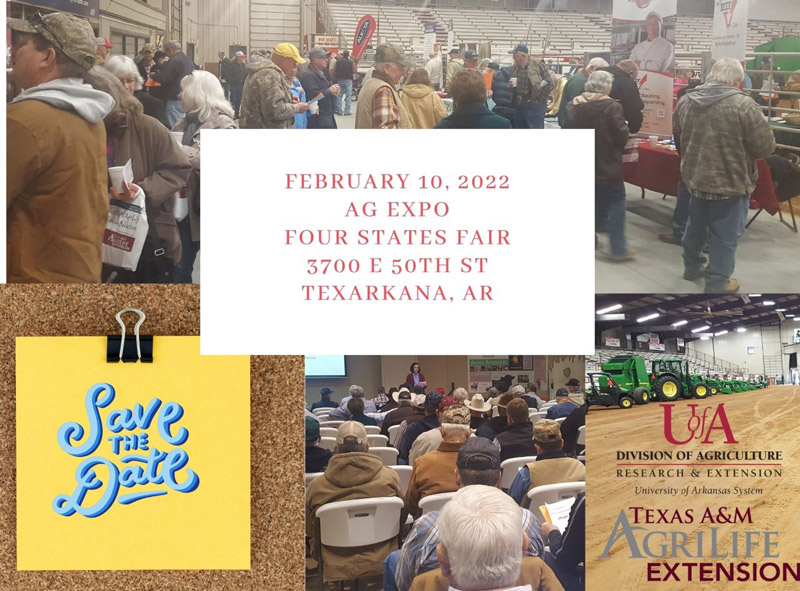 When: Feb 10, 2022 8:30AM- 3:15 PM
Where: Four States Fairgrounds - 3700 E 50th St. Texarkana, AR 71854
Cost: Free
If you need more information please contact, Jennifer Caraway, Miller County Staff Chair at (870) 779-3609 or jcaraway@uada.edu.