Preventing Stormwater Pollution: What We Can Do -
Fleet Maintenance
Protecting water quality requires that all employees do their part to prevent storm water pollution.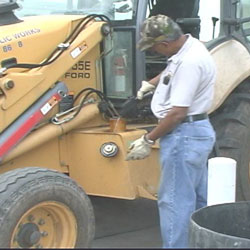 Tips for Fueling
Clean fueling areas often using approved methods.
DO NOT top off fuel tank.
Know location of emergency pump shut- off button.
---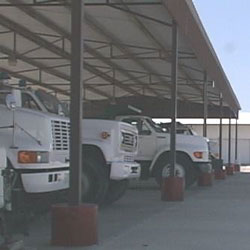 General Guidelines
Maintain vehicles and equipment in designated areas.
Park damaged, leaking, or dirty vehicles under cover.
Keep maintenance areas clean by promptly disposing of waste.
---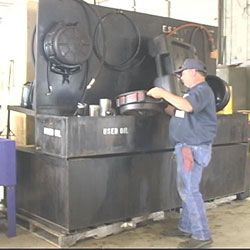 Disposal Methods
Recycle or properly dispose of all used fluids, hydraulic filters, and batteries.
Store all used fluids in properly labeled containers.
---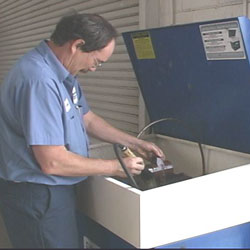 Parts Cleaning
Clean parts using designated cleaning stations.
Allow parts to fully drain before removing from cleaning station.
---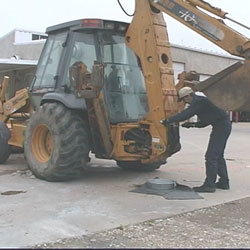 Leaks and Spills
Inspect for leaks or stains around vehicles and equipment.
Immediately clean up spills.
---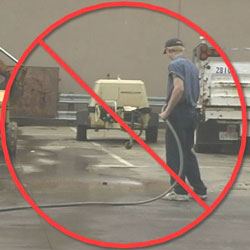 Shop and Pavement Cleaning
DO NOT hose down outside work areas.
use dry methods to clean work area.
Dispose of mop water properly.
Clean outside work areas when rain is forecast.
---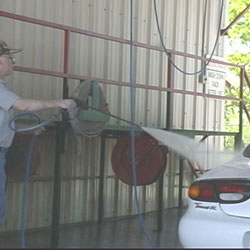 Washing
Wash equipment and vehicles in designated facilities.
---