Cooperative Extension News & Publications
Van Buren County, Arkansas
Welcome to our News and Publications page! Below you will find local newsletters, news stories, and/or links to other relevant publications. Please contact our county Extension office for additional information.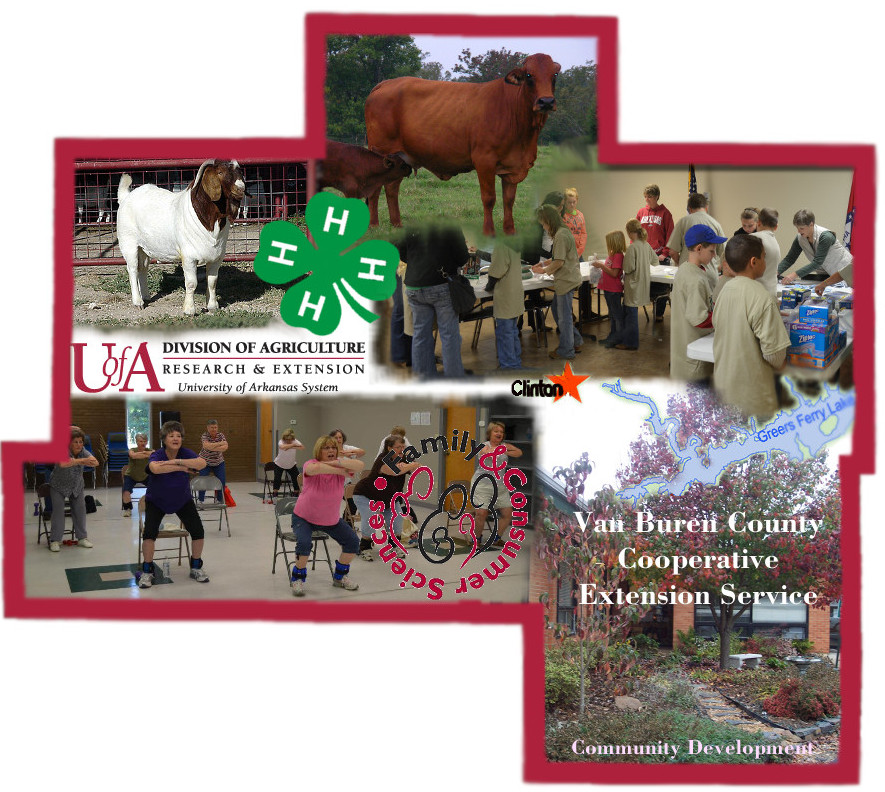 Van Buren County Newsletters are provided quarterly to clients. In our newsletters you can find information about Agriculture, Nutrition & Food Safety, 4-H programs, Extension Homemakers, Master Gardeners, Family Life Skills, & Community Development.
Van Buren County Scoop- Newsletter Archives
Check out our articles below on many topics under Family & Consumer Sciences!
Van Buren agriculture producers can find useful information here.

Looking for a way to broaden your horizons? Look at 4-H in Van Buren County!

Community & Economic Development Articles
Van Buren county Cooperative Extension Service provides ways to help develop the communities within the county.
Join Our Mailing List!
Please print and fill out this form to be a part of our 2021 Newsletter Mailing List
Every year we are required by law to update our mailing lists. Please mark the subject matter areas that you would like to receive information about and return this letter by mail or in person to the Van Buren Extension Office by the END OF FEBRUARY each year. If you miss this deadline, you can still be added at any time throughout the year.