Northwest Arkansas: Living Well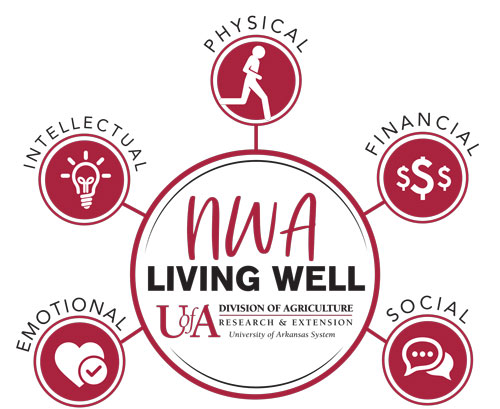 Your Virtual Connection to Health

NWA Extension Life Skills and Wellness programs empower individuals and families to thrive. We provide Arkansans immediate and timely access to cutting-edge, reliable, unbiased information to develop critical life skills in health, nutrition, family life, and personal finance.
Check out our programs and resources below and start discovering how Extension can improve your life!
UAEX Wellness Resources
Want to improve your finances, your health, or even your personal relationships? Check out our resources below and get started!
Never Miss an Event or a Chance to Get Fit
Follow us on Facebook and join our virtual community!
Join our mailing list to receive updates about wellness opportunities in NWA!
Looking for more NWA wellness resources?
Check out UAMS Caregiving - Schmieding Center - Springdale