Fall Self-Sufficient Workshop
JoAnn Vann, Amy Simpson, Cindy Ham
We are pleased to announce our Fall Self-Sufficient U In-Person Workshop! Join us for a fun and informational afternoon of learning new skills on Saturday, October 29th at the Clark County Fairgrounds.
When: Saturday, October 29th. Sign-in starts at 12:30 p.m. Sessions will start at 1PM and run till 4 p.m. Deadline to register is October 26th.
Where: Clark County Fairgrounds Youth Building, located at 1135 US-67, Arkadelphia, AR 71923
Cost: $10.
How to register: REGISTER ONLINE NOW!
Our goal is to offer a variety of information that will benefit you in your efforts at home. The biggest criticism we heard from our spring workshop was that people couldn't go to all the classes we held since sessions ran concurrently. We listened! We are super excited to offer you the agenda below for our Fall Workshop!
Self-Sufficient Workshop Schedule
1:00 p.m. session- Dutch Oven Cooking Introduction with Agent Cindy Ham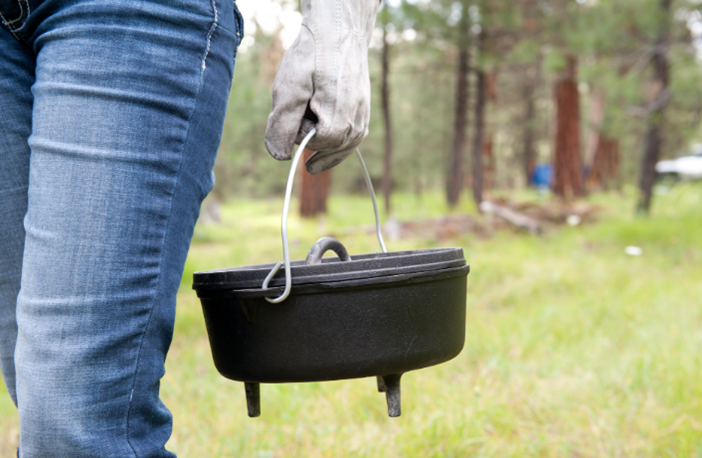 What to expect: Temperature control is the key to avoid burning your food when Dutch Oven cooking. Anyone can cook almost anything in a cast-iron Dutch-Oven if the pot has a well-sealing lid, and the temperature is controlled. Learn more about the supplies you need and some recipes you can enjoy using cast-iron cookware! Taste a yummy recipe prepared during the workshop!
1:30 p.m. session – Vermicomposting (Worm Composting) with Agent Amy Simpson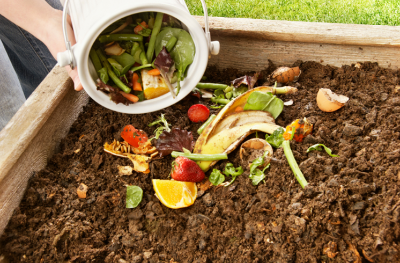 What to expect: Worm Composting: Composting your food waste using worms is an easy way to create your own rich organic fertilizer. Presented by County Agent Amy Simpson, learn how to get started in vermiculture at your own home with little time or money commitment and observe a vermiculture bin in action.
2:00 p.m. session – Growing Your Own Mushrooms with Dr. Vic Ford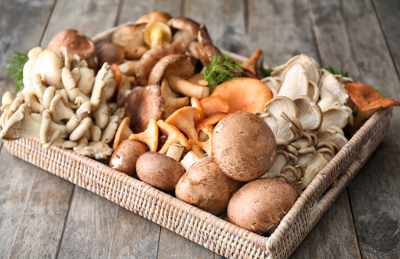 What to expect: Mushrooms are an important source of copper and potassium in our diets, so why not grow your own? Dr. Vic Ford, UADA Associate Vice-President for Agriculture and Natural Resources, will teach the ins and outs of growing shiitake, lion's mane, oyster, maitake, and king stropharia mushrooms successfully at home.
3:00 p.m. session – DIY Apple Cider Vinegar with Agent JoAnn Vann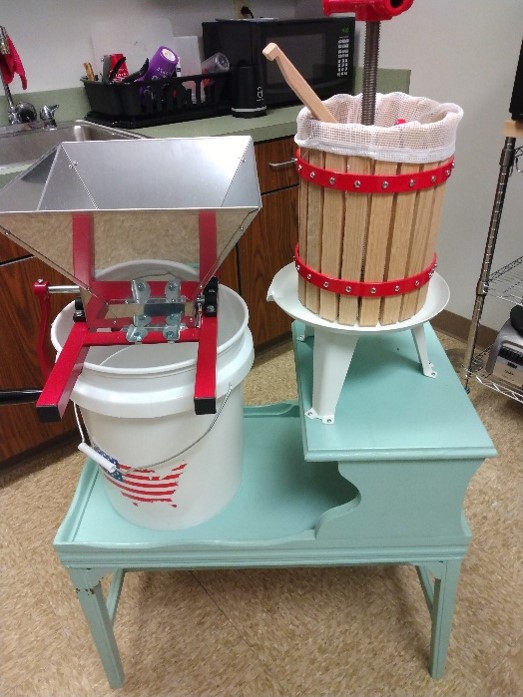 What to expect: Want to make your own apple cider or apple cider vinegar at home? Have you considered purchasing your own crusher and press, but would like to see how they work first? You are in luck! Try out a hand crank fruit crusher and press during this hands-on workshop. Learn how to take freshly pressed apple cider (juice) and ferment it into apple cider vinegar. Enjoy a tasting of fresh juice!
We'd love to see you on the 29th! We look forward to your feedback and hearing other topics you would like to see presented in the future.
Please call our office at 870-246-2281 if you have any questions!