Self-Sufficient U Spring Workshop – April 30th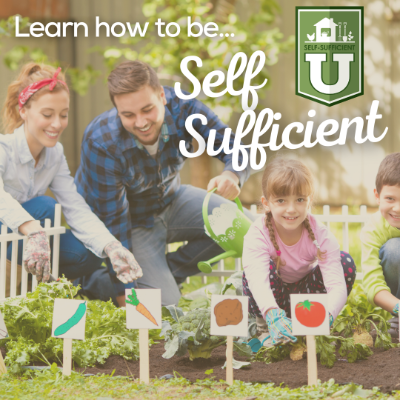 When we started this blog, we knew we wanted to have in-person workshops to teach ways to become more self-sufficient in a live setting. Our first live event will be our spring workshop on Saturday, April 30 at the Clark County Fairgrounds.
When: Saturday, April 30, 2022. Sign-in starts at 9:30 a.m. Sessions will start at 10:00 a.m. and run till 2:00 p.m., with a break for lunch. Deadline to register was April 24th.
Where: Clark County Fairgrounds Youth Building, located at 1135 US-67, Arkadelphia, AR 71923
Cost: $10. Lunch is provided by Farm Credit Services of Western Arkansas.
Our goal is to offer a variety of information that will benefit you in your efforts at home. We will run two sessions simultaneously each hour.
Self-Sufficient Workshop Schedule
10:00 a.m. session – Drip Irrigation or Poultry Basics and Equipment
Drip Irrigation: One way to reduce disease pressure and increase watering efficiency in the garden is to water at the soil level instead of using an over-head sprinkler. However, getting started with drip irrigation can be intimidating, so come learn the essential parts needed to get started with a simple system and take part in putting some of the pieces together. You'll be a pro in no time!
Poultry Basics and Equipment: Raising poultry has become a popular backyard hobby. In most cases, you don't have to live on a farm to raise chickens. Come learn about the basics of raising poultry including the equipment needed for having chicks to laying hens. There's nothing like producing your own eggs!
11:00 a.m. session – Small Ruminants or Long-Term Food Storage
Small Ruminants: Due to their smaller size, small ruminants are not as intimidating as larger animals and are often good choices for youth, women, and aging farmers. Both goats and sheep require similar feed, fencing, housing and facilities, and health care, including parasites and predators. Join us to learn more about some basic tools and equipment needed for raising small ruminants.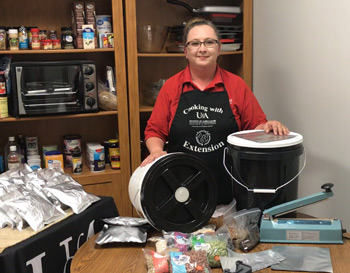 Long-Term Food Storage: : Interested in preserving food for longer than 1 year, but do not know where to start? Learn which foods can be preserved at home for longer periods of time along with demonstrations of tools needed to help you get the job done. Whether storing food for emergencies or buffering against rising food cost, this session will help you meet your food storage goals.
1:00 p.m. session – Cheese-Making or Integrated Pest Management in the Garden
Cheese-Making: Got milk? Join the soft cheese making session. Making mozzarella and ricotta at home with farm fresh or store-bought milk is easy! We will make ricotta during the session so you can go home with all the tips and instructions to make yummy mozzarella and ricotta yourself.
Integrated Pest Management in the Garden: We have a lot of insect and disease pressure on our crops in the South. Integrated pest management uses a variety of ways to reduce damage to our crops by monitoring for pests, biological control, habitat manipulation, modifying cultural practices, and using resistant varieties. Pesticides are only used if warranted. Come learn a variety of ways to keep insect and diseases from ruining your garden!
---
We'd love to see you on the 30th! We look forward to your feedback and hearing other topics you would like to see presented in the future.
Please call our office at 870-246-2281 if you have any questions!