What is the Arkansas Business Navigator Project?
Arkansas Business Navigator Project (ABN) is a multi-partner initiative of the Arkansas Small Business and Technology Development Center (ASBTDC) that seeks to assist businesses with access to capital, business development, contracting and procurement, marketing, operations and exporting, and help small businesses address and overcome some of the systemic challenges that face entrepreneurs from underrepresented communities.
Funded through the Community Navigator Pilot Program, part of the American Rescue Plan initiative, ABN is designed to reduce barriers that all small businesses, including those from underrepresented and underserved groups, often face in accessing critical support.
What is our role?
We are one of six partner organizations (spokes) partnering with ASBTDC (hub) to provide the following services to small business owners and entrepreneurs.
How we can help:
1:1 business consulting
Access to capital and financial resources
Market research
Industry-specific training
Our focus is on supporting entrepreneurs from rural, minority, and other underserved communities across northcentral and southwest Arkansas Counties
What counties do you support?
We support the following regions and counties:
Southwestern Arkansas


Little River, Howard, Sevier, Polk, Pike, Miller, and Hempstead
Is there a fee to participate?
No! All resources, events, and consulting services are 100% free. All we require is your time, attention, and trust.
How do I get started?
Sign up today to become a client and one of our Program Associates will reach out. Have questions before becoming a client? Email Brandon or Kam to get your questions answered.
---
Meet Our Team



Meet with Brandon






Meet with Kam




Brandon L. Mathews, MPS
Program Associate - Economic Development
bmathews@uada.edu
501.671.2085

Counties Served
Fulton, Izard, Sharp, Baxter, Stone,
Randolph, Lawrence, and Independence

Kam Gomez
Program Associate - Economic Development
kgomez@uada.edu
501.671.2158

Counties Served
Little River, Howard, Sevier, Polk,
Pike, Miller, and Hempstead
---
Additional Small Business Resources
Our friends at CREATE BRIDGES have created a series of videos to help you connect with customers on popular social media sites as well as the Arkansas' premier travel and tourism site.
Creating a 'Google My Business' Profile (7:37)
Managing 'Google My Business' on Desktop (10:56)
Managing 'Google My Business' on Mobile App (3:54)


Creating Your Facebook Business profile (9:45)
Managing Facebook Business profile (4:28)



Managing Facebook Business on Mobile App (4:00)

Claiming Your Tripadvisor profile (8:56)
Creating Your Tripadvisor Account (8:08)

Managing Your Tripadvisor on Mobile App (3:25)


Creating Your Yelp profile (7:43)
Claiming and Managing Your Yelp profile (9:24)
Managing Your Yelp profile on Mobile App (4:19)

Highlights from the Q & A include:
All listings on Arkansas.com are free.
Short-term rental owners have separate listings for each cabin or cottage.
You can have up to 20 images of your listing and they should be 800 pixels wide.
Event dates require a beginning and end date (even for one day events) and ensure you save progress when adding an event by clocking the green "add date" button. You can add multiple dates to an event to show it's annual and add the word "annual" to your event listing.
Update your listing photography regularly.
Your listing can ve included in up to five categories and change listing seasonally. For two businesses in one property, you can list them separately (for up to 10 listings).
To get a featured listing, reach out to your CJRW sales person.
Chambers can have all cities in one listing or make each city separate. Becoming a DMO on the site is the best way to help your community on the Extranet. It allows you to create and edit listings in the county you're the DMO in.
You can see the number of people engaging with your listings in the dashboard of your Extranet account. Search and SEO work on the site the same way they do in websites so it's important to add keywords to your descriptions and write in easy to understand language.
Arkansas Extranet Step-By-Step Demonstration by Suzanne and James Babb, 3Cs Regional Steering Committee Members and owners of Pepper Creek Properties (3:00 minutes)
Additional Resources
PTAC offers no-cost government contracting assistance to Arkansas businesses.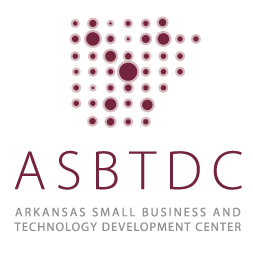 Arkansas' premier business assistance program, ASBTDC's YouTube videos helps small businesses succeed.
The Arkansas Business Navigator is a program of the Arkansas Small Business and Technology Development Center hosted by UA Little Rock and is funded in part through a grant from the
U.S. Small Business Administration.