Community Leadership Program Bolsters Community Engagement in Newport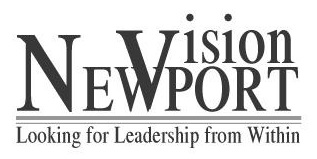 You can't beat living in a small town. There's nothing like it. Small towns are often characterized as safer, friendlier, and greener. In these spaces it's easier to build lasting bonds and play an active role in building the type of community you want to live in.
Like any lifestyle, the benefits of rural life are not without challenges. Many rural communities face major challenges like population decline, food insecurity, and lack of 21st century infrastructure. These challenges are often too difficult to solve on one's own.
Community engagement and collaborative leadership can help preserve rural towns and help plan communities for the future, according to the paper Building Engaged Communities — A Collaborative Leadership Approach by Marisa Cleveland and Simon Cleveland at Northeastern University in Boston.
Community engagement not only enhances long-term sustainability and development but also cultivates a sense of agency and belonging among residents.
So, how do communities sustain engagement?
To answer this question we look to the community of Newport, which is located 84 miles northeast of Little Rock. For 17 years, Newport has been addressing this issue of community engagement through its innovative community leadership program, New Vision Newport.
Under the leadership of Julie Allen, director of the Newport Chamber of Commerce and Jon Chadwell, a LeadAR Class 10 alumnus, this community leadership program plays a vital role in community engagement and the development of Newport as a whole.
According to Allen, New Vision Newport was a response to the loss of multiple major manufacturers.
"We knew we needed to do something so we visited other towns to see what they were doing to sustain themselves," Allen said.
After several visits to small towns in Arkansas and across the south, Allen realized that most of these successful sites shared a commonality: community leadership development programs.
Allen returned home and began collaborating with colleagues, stakeholders, and experts-- including Dr. Mark Peterson, Professor of Community and Economic Development--to develop a program that would inspire an entire community to guide Newport into the future.
While all community leadership development programs are structured differently, the majority of them aim to provide participants with personal growth and development while simultaneously instilling in them a commitment to the community. Through a series of seminars, tours, speakers, and community conversations, participants collaboratively work to gain community knowledge, civic engagement, social cohesion, and a shared future and purpose.
New Vision Newport involves local businesses and manufacturers manufactures every step of the way to deliver the following activities:
Overnight Retreat: each class starts with an overnight retreat with a ropes course and team building.
Sessions: from September through May, participants attend day-long sessions on topics like diversity, conflict relations, communication & partnerships, strategic planning and community dynamics.
Community Projects: each class member belongs to an action team responsible for completing a community project over the course of the year.
Little Rock Trip: each class travels to Little Rock where they visit key resource agencies, organizations, and leaders.
Chadwell recognizes the importance of quality content and powerful activities but also prioritizes powerful delivery.
"You need a good facilitator to make it exciting and beneficial. Look at the curriculum from 2-3 programs in Arkansas to see what you like. Our class members turn in their cell phones during each session, and we have assigned seating so they don't just sit by their friends," he said.
While New Vision Newport exhibits great program components and strategy, each leadership program is different and should strive to fulfill the unique purpose of each community. All community leadership programs, however, have the power to create a local network of community members who are willing to work towards a common goal and achieve change.
For Newport, change occurs multiple times a year in the countless community development projects completed by New Vision Newport graduates. The new dog park, a downtown exercise park, and a series of wayfinding signs are all results of recent community leadership projects. Positive impacts are also evident in the powerful network of change agents produced by the program each year.
"Each class produces 20-25 Newport ambassadors who are trained and informed and, as a result, can help build trust among community organizations. This shared vision and network of trust makes it easier to accomplish things as a community," Allen said.
New Vision Newport now has over 300 graduates, many in key positions in the community, including the mayor and county judge. When the county judge needs to appoint someone, he first looks at New Vision Newport graduates to choose from, Chadwell said.
Newport has come a long way since the program's genesis 17 years ago. It has risen to become one of Arkansas largest manufacturing towns and is lauded for championing community and economic development.
In this case of community engagement, New Vision Newport invests in their citizens and offers them an opportunity to, in turn, invest in their community.