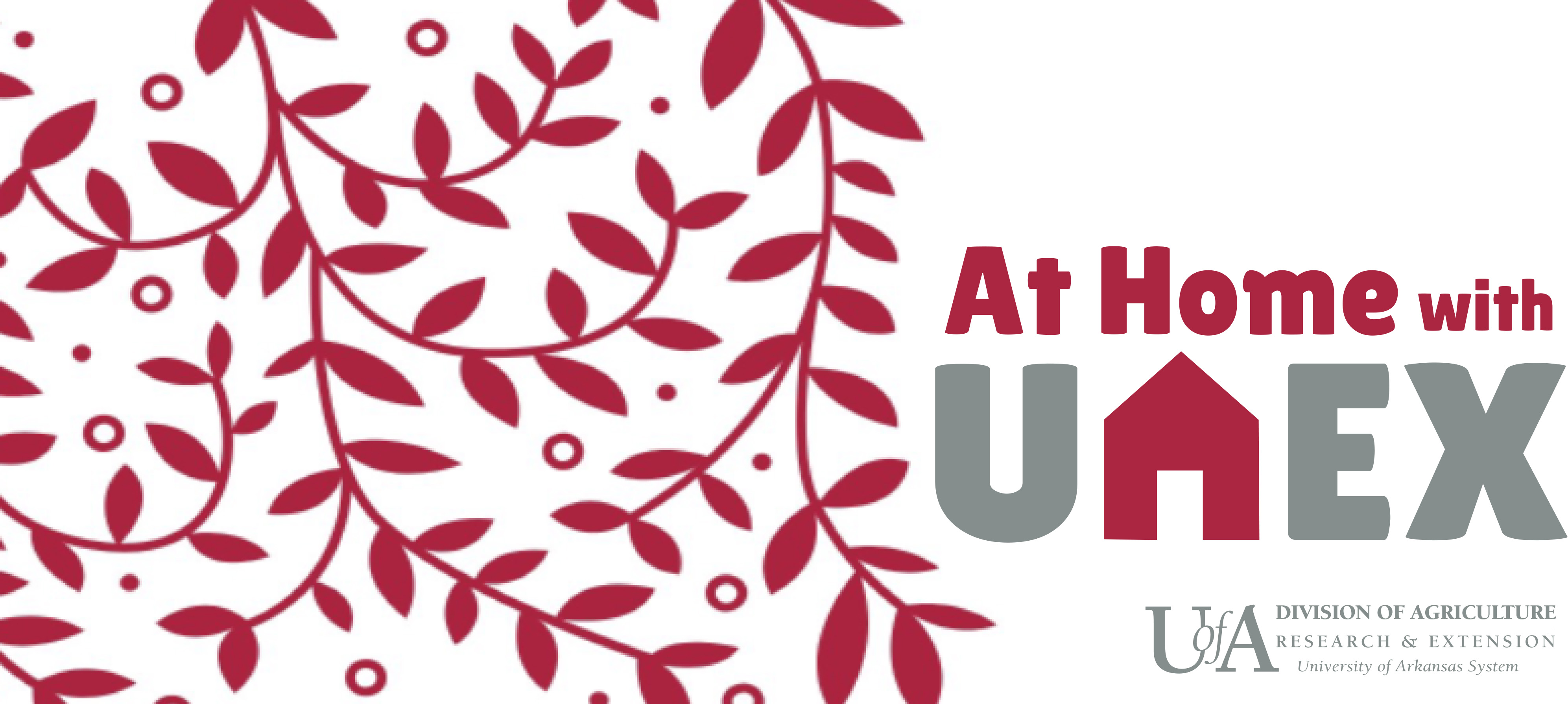 At Home with UAEX
Learn from the best Extension Educators on being at home with UAEX!
January is National Bath Safety Month: What does this mean for Older Adults?
Original Post by Heather Wingo on December 14, 2022
Falls among adults 65 and older cause over 34,000 deaths in 2019 (CDC, 2022).
Older adult falls cost $50 billion in medical costs annually, with ¾ paid by Medicare and Medicaid (CDC, 2022).
For older adults, the bathroom can be a scary place. Luckily there are steps that can be taken to ensure safety. Whether you are aging in place or if you are a caregiver to an older adult, take the steps below to help prevent falls in your home.
Fall Prevention
Keeping bathrooms fall-free for older adults requires a few modifications to bathroom design and equipment. The goal is to improve balance and minimize obstacles that can cause trips and falls. Some low-cost safety tips that many people can make themselves are the following:
Add textured, no-slip strips in the bathtub and shower.
Add grab bars in the bathroom.
Apply nonslip wax on floors.
Place a waterproof seat or chair in the shower.
Put nonskid treads on steps.
Remove throw rugs.
Remove wheels on chairs.
Replace standard doorknobs with lever handles.
Replace toilet with a raised or high-profile toilet.
Use rubber-backed bathmats.
Falls are a threat to the health of older adults and can reduce their ability to remain independent. However, falls don't have to be inevitable as you age; Preventing falls is a great investment. If you aren't able or can't afford to take on these projects, there may be organizations in your community that can help.
In Case of Injury
If an accident does occur, ask the individual if they are experiencing pain from their fall, and if so, where and how severe. Check them for any bruises, sprains, broken bones, or other injuries.
If the injuries appear minor, help the individual get up slowly. If the individual cannot support their own weight, seek medical attention immediately. For more severe injuries, do not attempt to move the individual. Instead, call 911 and make the individual as comfortable as possible until first responders arrive.
When in doubt, call 911. Even if injuries end up being relatively minor, first responders can help you get the individual back to their feet without cause more injuries. No matter the severity of the injuries, be sure to report the fall to the individual's primary care physician and continue monitoring for emerging injuries.
Resources:
Centers for Disease Control and Prevention. (2020, December 16). Keep on your feet-preventing older Adult Falls. Injury Prevention & Control. Retrieved from https://www.cdc.gov/injury/features/older-adult-falls/index.html
Centers for Disease Control and Prevention. (2022, September 6). Older Adult Falls. Older Adult Fall Prevention. Retrieved from https://www.cdc.gov/falls/
Ditillo, M. (2020, January 29). From Mundane to Menacing: Practicing Bath Safety. Quick Snips. Retrieved from https://surgery.arizona.edu/blog/2020/mundane-menacing-practicing-bath-safety
Innovate Ohio Platform. (n.d.). Fall Prevention at Home. Health & Safety. Retrieved from https://aging.ohio.gov/care-and-living/health-and-safety/fall-prevention/fall-prevention-at-home-1
Jayson, S. (2021, November 19). How to make your home safe for aging parents. Family Caregiving. Retrieved from https://www.aarp.org/caregiving/home-care/info-2019/safety-tips.html.
U.S. Fire Administration. (2021, October 3). Pictograph: Bathroom Fall Safety. Fall Safety. Retrieved from https://www.usfa.fema.gov/prevention/outreach/media/pictographs/pictograph58.html