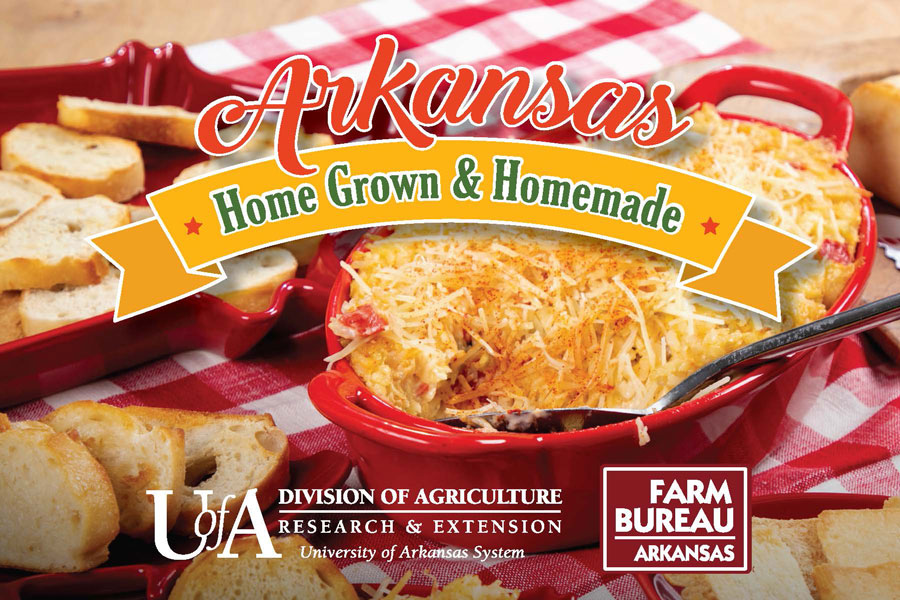 Artichoke Rice Dip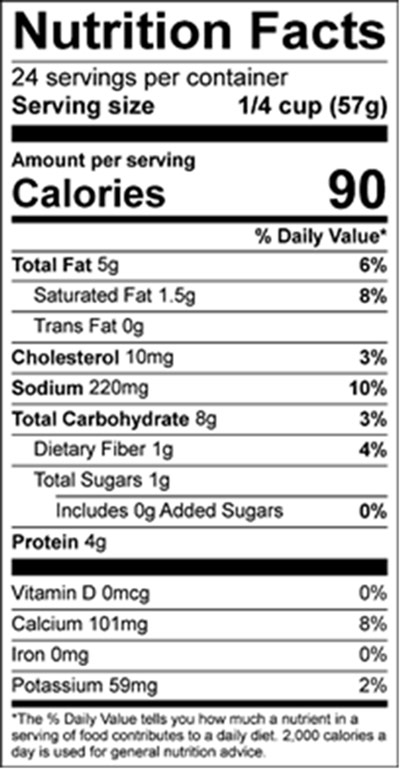 Serves 24 Serving Size – ¼ cup
Ingredients
½ cup uncooked long-grain rice
1 cup water
1/8 tsp salt
1 tbs minced garlic (approx. 3 cloves)
1 can (14 oz.) artichoke hearts, drained, rinsed, and chopped
1 cup olive oil mayonnaise
1 cup grated Parmesan cheese
1 cup shredded mozzarella cheese
1/2 cup chopped water chestnuts
1/4 cup chopped roasted red bell peppers
2 Tbsp canned diced green chilies
1/2 tsp. onion powder
Paprika
Directions
In a small saucepan, combine rice, water, salt, and minced garlic.
Stir lightly; bring to a rolling boil and reduce heat to simmer (low boil).
Cover with a tight-fitting lid and simmer 15 minutes.
Remove from heat; preheat oven to 350F.
In a large bowl, combine rice mixture, artichoke hearts, mayonnaise, Parmesan cheese, mozzarella cheese, water chestnuts, roasted red bell peppers, chiles and onion powder.
Stir until well mixed.
Spread in a shallow 1 1/2-quart baking dish or 9-inch pie pan.
Sprinkle with paprika.
Bake uncovered for 25-35 minutes or until hot and bubbling.
Serve with toasted baguette slices, toasted pita wedges or crackers.
Recipe Tips:
Rinse canned vegetables before using in a recipe to reduce sodium levels.
Replacing white rice with brown rice will increase the nutritional value and fiber content of a recipe.
Often times brown rice can be used in recipes to replace white rice, but it can alter the texture or consistency of a recipe as is the case in this recipe.
To cook rice, use 2 parts liquid to 1 part rice.
This is a great recipe for tailgating season. It is a hearty and filling dip.
Rice is gluten-free and therefore can be eaten by most people with food allergies.
Rice is a good source of energy or carbohydrates and contains some protein.
Keep hot foods hot-140°F or above. You may need to use a warmer for this dish if it will be left out for an extended period such as a tailgating or watch party.
Download the grilling and tailgating food safety publication for more tips.
Arkansas Rice Facts
Arkansas is the #1 producer of rice in the United States.
The first successful rice crop was grown in Lonoke County (near Carlisle) by William Fuller and his brother-in-law John Morris. The pair learned about rice production on their duck-hunting trips to Louisiana.
Arkansas accounted for 47.5% of total U.S. rice production and 48.0% of the total acres planted in 2021.
Currently, rice is grown in 40 of the state's 75 counties, primarily in the eastern one-half of the state but also in the Arkansas, Ouachita, and Red River Valleys in the west and southwest areas of the state.
Rice ranks as one of the top three crop commodities in cash receipts for Arkansas farmers.
Arkansas ranks first among rice-producing states, accounting for more than 49 percent of U.S. rice production—primarily long and medium grain varieties.
The optimum planting time is Mid-March to Late-May, and harvesting time runs from September through October for about 30 days.
September is Rice month and harvest is in full swing in my hometown of Stuttgart.
Rice production is primarily focused in the eastern half of the state where the Arkansas Delta region leads in rice production. The major production region extends from Clay County in the north to Chicot County in the south.
Download the Arkansas Agriculture Profile to learn more about ag facts in Arkansas.