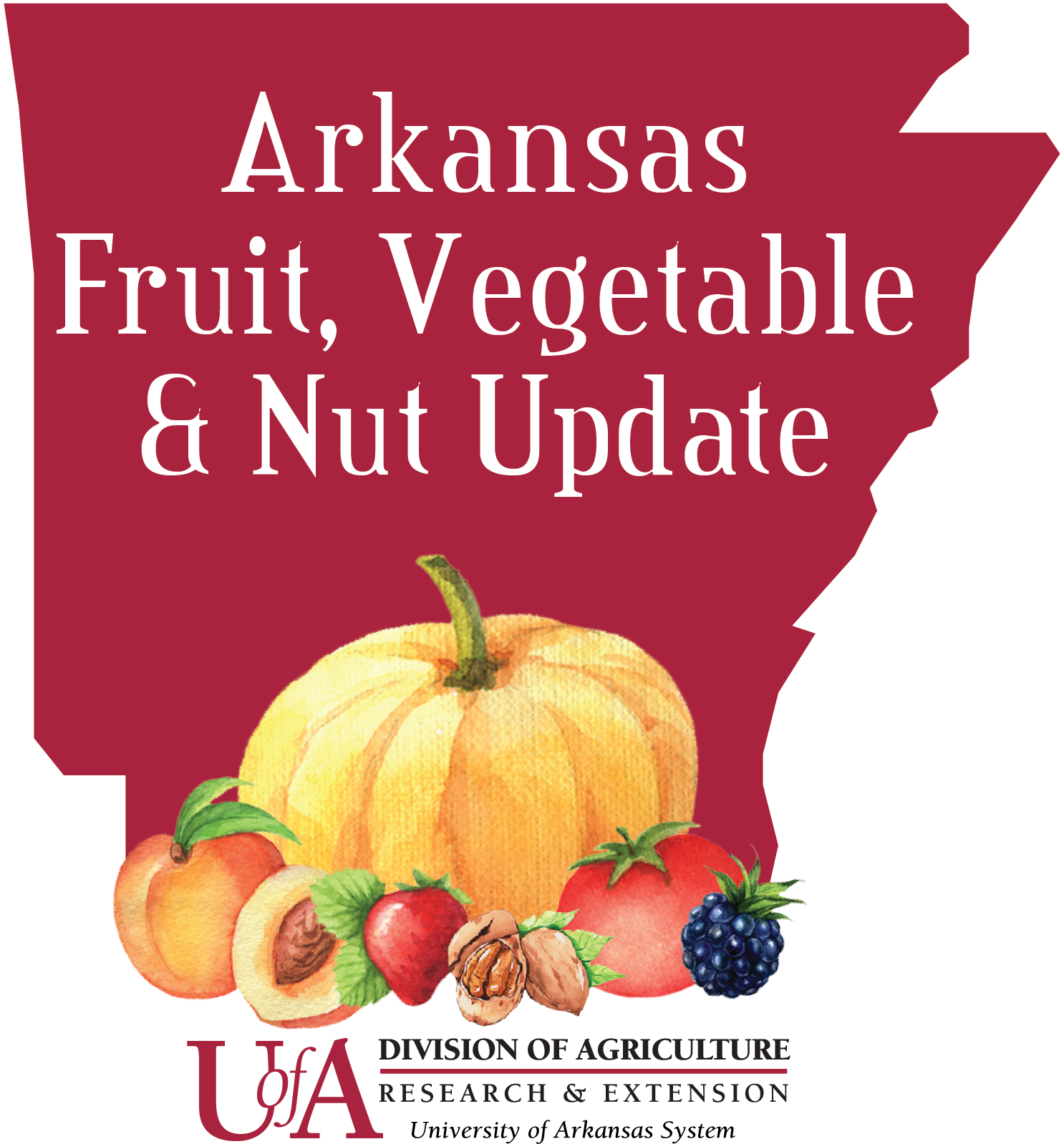 Fall 2022 Strawberry Planting Advisory: Part 3
With the 10-day forecast shifting to much cooler temperatures it is time for another update.
The abnormally cool weather and early freeze we had on 10/18-10/20/22 did not result in cold injury to strawberry plants to my knowledge. Many growers choose to cover in northern areas, but others did not. Regardless these early cool temperatures have likely helped the plants to start acclimating to winter temperatures. The upcoming low temperatures in the 20s-30s should not injure strawberry plants. However, for late planted crops (many of which have only been in the ground for a few weeks) now is a good time to apply a row cover for 10-14 days to encourage a bit more crown development before winter.
The upcoming 10-day forecast widely predicts low temps in the 20-30°s F and highs in the 40-50°s F. A 1oz row cover could help to keep the plants a bit warmer and growing during this period. Right now, my suggestion would be to deploy row covers this coming Friday (11/11/22) as the temperatures start to drop, with plans to remove the row covers the week of Thanksgiving or earlier if warmer weather returns.
Current 10-day forecast as of 11/8/22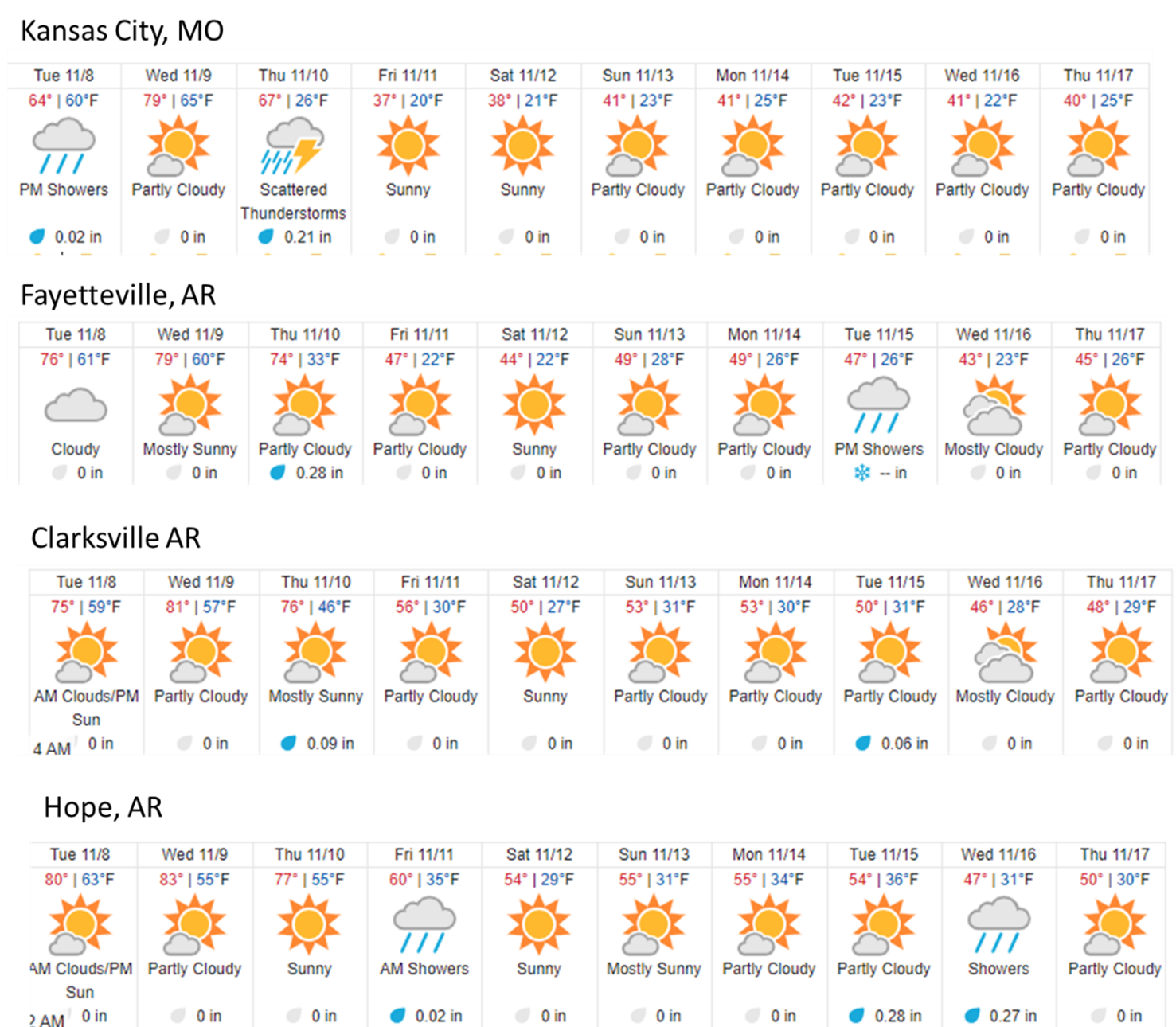 Contact Information:
Amanda McWhirt
Email: amcwhirt@uada.edu