American Sheep Industry is Ready to Write a New Chapter
By Dr. Dan Quadros -Small Ruminant Specialist
January 30, 2023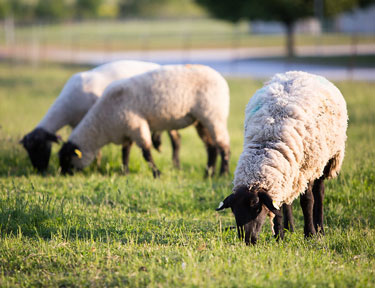 I recently attended the 2023 American Sheep Industry (ASI) convention. Producers across the country met in Fort Worth, TX, to discuss topics, define priorities, and share information to develop a strong sheep industry. It was highly attended and marked the beginning of a new and bright chapter in the history of the American sheep industry. That chapter includes using research to increase competitiveness and promotion to increase consumption and consumer awareness.
A day before getting started, the American Goat Federation had its annual membership meeting to discuss the future of the goat industry in the US. The visionary Tom Boyer was elected president replacing the tireless Randy Dusek. His motivation, competence and international network will help organize the goat value chains not only for domestic supply, but also open new markets for high-quality American goat-related products.
Under the leadership of the charismatic and ubiquitous president of the ASI Susan Shultz (now past president), the convention presented the many facets to include all diversity of this peculiar industry.
Sustainability was a transversal topic in all discussions.
I pointed out that sustainability is more than a buzz word used for marketing purposes, it has to be proven, with research data, such as life cycle assessment of the products and on-farm certification systems.
American Lamb reinforced the great work in marketing and promotion. Additionally, as the national production faces the competition of imported meat, they decided to stimulate internal growth with educational programs.
I suggested more support for county agents in cooperative extension systems that already exist in land-grant universities by developing friendly-easy-use electronic handbooks and apps to help them (and us) on a daily basis.
Wool assurance program gave extra steps to bring more producers to the program that works in all factors that affect economic, social and environmental sustainability of the operations.
Wool production and products had a considerable number of forums and activities.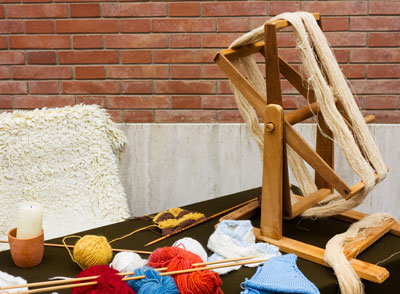 One that caught my attention was the fashion design context, in which young people designed and sewed their own garments. Additionally, they showed they will be great future leaders, defending our industry.
Other panels included great presentations from experienced researchers to debate with producers the main topics of the production systems and marketing, such as genetics in the context of the National Sheep Improvement Program (NSIP), animal health, and range management.
Brad Boner took the lead as the new President of ASI. Among the priorities for the near future, work with the lawmakers at the federal level to reauthorize and implement the Farm bill and improve communication with producers and state organizations can be highlighted.
The event was a great opportunity for me to build a solid network with producers, industry leaders, researchers, and other small ruminant specialists. I was proud to represent the Arkansas sheep and goat industry in this national event.