AgricultHER Series | Stories of Women in Ag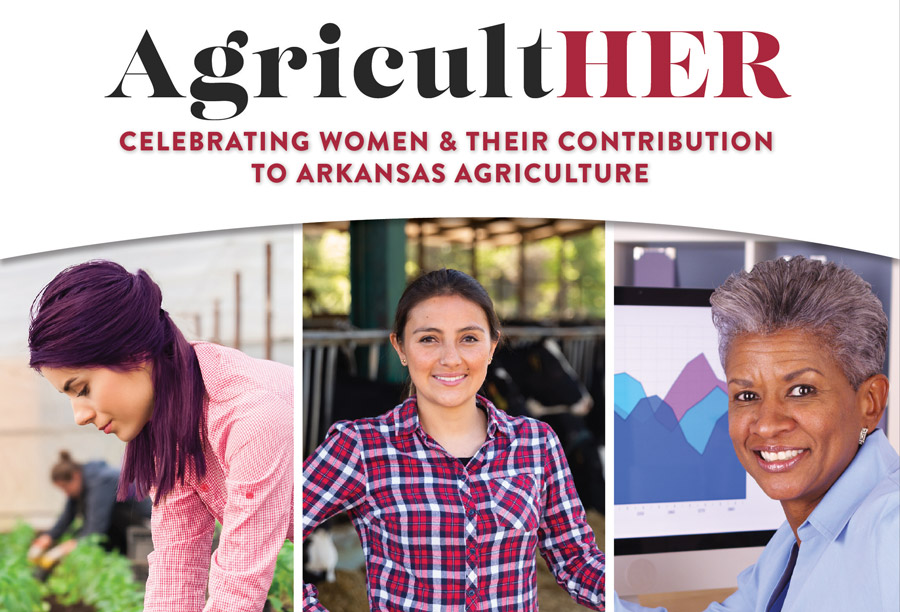 AgricultHER Feature Taylor Moffett
Our September highlight is Taylor Moffett from Judsonia, Arkansas. She is the current Arkansas FFA President and will share her story this month on how she makes an impact for agriculture in the state.
Part 2
Learn about the Supervise Agricultural Experience and why Taylor chose beekeeping.
Part 3
Learn about Taylor's reason behind why she chose to run for state office, and hear about the election process for Arkansas FFA State Officers and how she made the leap from high school FFA member to lifetime FFA member!
Part 4
---
AgricultHER Feature Ouida Cossey
In our August series, Ouida Cossey explains how her Santa Gertrudis operation provides high quality genetics through artificial insemination and embryo transfer.
Part 2
Ouida Cossey tells the story of how her family emigrated from Venezuela to chase the American Dream by becoming ranchers. She also explains how Flying C Ranch became what it is today!
Part 3
Part 4
Part 5
Part 6
Hear from Ouida on the challenges of being a woman in agriculture and what the future looks like for Flying C Ranch.
---
AgricultHER Feature AJ Buffalo
AJ Buffalo-Tollett is a stock contractor in El Paso, Arkansas. She raises bucking bulls to honor her son's lifelong dream.
Part 2
The story of Buffalo Cattle Company continues with part 2 of the AJ Buffalo-Tollett video series. Her star bull, Loren's Dream (LD), was named in honor of her son who dreamed of becoming a stock contractor. Loren died in Afghanistan fighting for our country, and he never got to live that dream. AJ keeps her son's memory alive through LD and the other animals on her operation.
Part 3
Learn about AJ's breeding program and what it takes to raise a bucking bull, and get to know one of her special bulls, 911 Alter Ego, who is a clone.
Part 4
Learn about AJ's bull care while on the road and at home, and her ultimate goal as a stock contractor.
Part 5
AJ is a woman in a man's world as a female stock contractor, and sometimes that's not easy. But it is always rewarding to her. Listen along as she tells more of her story in part 5.
Part 6
Our LAST AJ Buffalo-Tollett video is a good one! See the most rewarding and most challenging parts of being a stock contractor.
---
Fifth Friday - Harriet WR Strong
Harriet Williams Strong was the primary innovator of dry land irrigation and water conservation techniques in late 19th century southern California.
---
AgricultHER Feature - Kathy Algood
Kathy Algood of Dripping Springs Farm, tells about who she is and how she contributes to Arkansas agriculture as a flower and produce farmer!
Part 2
Kathy tells us about how her farm was established and the effort it took to get the farm off the ground.
Part 3
Kathy tells us about how her lack of formal education didn't stop her from reaching her goals and dreams of being a flower and produce farmer.
Part 4
Kathy talks about what life in agriculture is like and her future plans for Dripping Springs Farm.
---