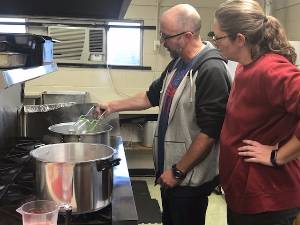 Family and Consumer Science - Raising Kids, Eating Right, Spending Smart, Living Well
The Family and Consumer Sciences (FCS) program in Saline County offers instruction in healthy living practices, financial management, family relationships, child care, and community involvement. Contact Kris Boulton , FCS agent at the Saline County office for more information about any of these programs.
Photo: Food Preservation & Canning Class Participants Preparing Jars for Canning..