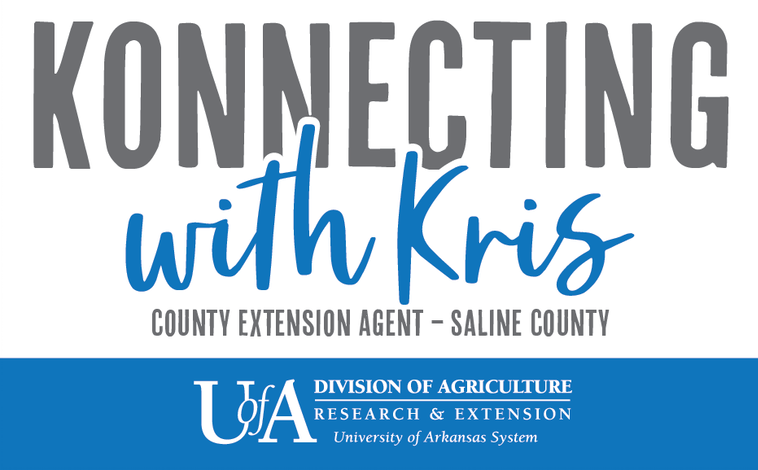 Konnecting with Kris Blog
Connect with Saline County FCS agent Kris Boulton.
Family Friendly Fourth of July Fun
The 4th of July is coming soon, and many families get together to celebrate. Shared family activities provide opportunities for parents, grandparents, and caregivers to be more involved in the lives of children for whom they are responsible. Families that play together, stay together when their play is wholesome and uplifting.
Family vacations, holidays, birthday celebrations, and other activities build strong bonds and feelings of self-worth. The phrase "Remember when we…" is sure to bring love and laughter in the years to come.
Here are some ideas for family friendly 4th of July activities:
Have kids and adults take a family fun July 4th Quiz. Then discuss the answers. You can take the trivia quiz I have linked here or find a free 4th of July quiz online.
Have kids decorate their bikes and tricycles and have a patriotic parade.
Camp out in the backyard.
Play games.
Have a family movie night with popcorn inside or outdoors. I'll include a recipe for Patriotic Popcorn. This recipe is easy to prepare and will be a tasty snack for a movie.
Attend a community firework display with family or watch a firework display on TV.
Have a picnic or cookout.
Turn on the sprinklers/water hose for kids to run through or have a pool party.
Make holiday themed crafts.
Write a letter or send a care package to someone serving in the military.
Decorate your door with a patriotic wreath you make or buy.
Wear patriotic colors or decorated shirts.
Make patriotic themed recipes. A fun and healthy recipe to make together as a family with a patriotic theme. I'll share with you Patriotic Berry Parfaits. These are healthy and a twist from traditional 4th of July foods.
The main focus is family fun & making memories so the next generation will have those, "Remember when…" memories.
Patriotic Berry Parfait
½ cup fresh strawberries

½ cup fresh blueberries

¼ to ½ cup plain or vanilla Greek yogurt

¼ cup natural or low-fat granola

Honey (optional for topping)
Wash strawberries and blueberries.

Cut strawberries into small chunks.

Begin creating your parfait by layering the bottom of the glass with strawberries.

Next, add a layer of yogurt. Then add a layer of blueberries.

Last, add a layer of granola. Repeat layers if necessary.

Optional: top with honey.
Patriotic Popcorn
8 C plain popped popcorn (no butter)

1/4 C Blue Candy Melts




1/4 C White Candy Melts




1/4 C Red Candy Melts




1/4 C Red & Blue M & M candies




Red & Blue Sprinkles
Line a cookie sheet with wax or parchment paper.

Spread the popcorn in a single layer on the lined cookie sheet.

In a microwave safe bowl, microwave the blue candy melts for 45 seconds. Remove from the microwave and stir until completely melted and smooth. Using a spoon, drizzle on top of the popcorn. Immediately Red & Blue Sprinkles on top of the melted blue Candy Melt.

Add the white candy melts to a separate microwave safe bowl and microwave on high for 45 seconds. Stir until melted and smooth. Drizzle on top of the popcorn. Before the white chocolate hardens.

In a third microwave safe bowl, microwave the red candy melts and drizzle all over the popcorn. Immediately place the red & blue M&M candies on top of the melted red chocolate.

Place the cookie sheet in the refrigerator and chill for 1 hour to allow the chocolate to completely harden.

Once hardened, break the popcorn into bite-size pieces.