Howard County Master Gardeners
Train To Be A Howard County Master Gardener!
Want to learn more about all aspects of horticulture? Interested in applying to be a Master Gardener? Both online and in-person classes are available. Complete the online Master Gardener application. Or, print and fill out the Master Gardener application and return to the Howard County Extension Office or contact Howard County Agriculture Agent - Carlie Bothum at 870-845-7517. A Howard County Master Gardener officer will contact you.
Who is eligible?
Anyone with horticultural skills, a willingness to learn, and a desire to help others.
What does it cost?
The required 40-hour Master Gardener training differs depending on which training option your location provides as well as host site fees. Training options which are made available but not provided at each training site include:
Face to Face classroom - basic fee is $50 plus local host fee
Zoom live training - fee is $75 plus local host fee
Online training - fee is typically $120 plus local host fee (During this time of COVID restrictions the online training has been lowered to $75.)
*Note: Training opportunities vary based on your local extension agent's availability.
What are the responsibilities?
Following a comprehensive training in horticulture, Master Gardeners have one year from the end of training to complete the agreed upon volunteer time. Usually, the volunteer work is done within the geographical area served by the unit office conducting the training. Special arrangement can be made for some tasks outside one of the units. Master Gardener volunteers are responsible to an Extension agent to complete and report planned activities. If daytime employment interferes with volunteer work, arrangements can be made for work to be done at Extension night or weekend functions. Sometimes the volunteer's work can be done outside the office, e.g., research, writing, artwork. Many activities are interagency projects and involve working with parks and recreation departments, nursing homes, city departments, etc.
If you are interested in gardening and can donate a few hours a month to helping the Howard County community flourish, we would love to have you join us! On December 18, from 9:00 a.m. - 11:00 a.m., our group will be having a workday at our organic garden that is open to the public.
If you would like to come by and see what Master Gardeners is all about, we would love to see you there. For more information contact Gerry Wenta at (903) 278-6716.
The next meeting of the Howard County Master Gardeners will be on January 17, 2022, at the University of Arkansas Cossatot campus in Nashville, Arkansas at 5:00 p.m. The meeting will be held in room 101. There will be a presentation on starting seeds indoors so that your transplants will be ready to plant in your garden. If you would like more information about this upcoming meeting, contact Mike Myers at (318) 470-7731.
Master Gardeners in Howard County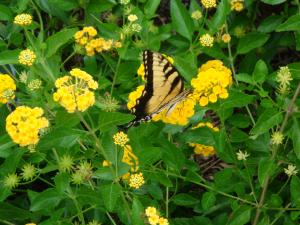 The Master Gardener program is a county-wide volunteer program in which individuals are trained specifically to represent the University of Arkansas Cooperative Extension Service to help with providing approved information on gardening and to develop community programs related to horticulture.
Master Gardener training includes 40 hours of classroom instruction and many hours of ongoing education in botany, soil science, plant propagation, pest management, pesticide and herbicide usage, vegetable and ornamental plant gardening, plant and weed identification, pruning, and other horticulture related subjects. There is a class fee for taking the class, so contact the local Extension Office for the latest class dates and times at (870) 845-7517. Once trained, Master Gardeners aid the Extension Service and give back to their local communities by doing work related to horticulture, such as designing and implementing community improvement projects, working with special groups in the community, disseminating approved horticultural information, answering questions, researching specific problems, planting educational and therapeutic gardens, providing public speakers and much more.
Master Gardener members in other counties have already made a major impact in the past years with the development of the Nashville Demonstration Organic Garden and coordinating youth education at the Howard County Farmers Market's Kidz Klub during the summer months. Master Gardeners have coordinated a Seed Swap event and help to educated members of the community on beekeeping topics.
The officers for the Howard County Master Gardeners are: President - Mike W. Myers, Vice-President - Gerry Wenta and Secretary - Barbara Fuentes.
Interested in applying to be a Master Gardener? Complete the Master Gardener application .
Stay connected!

Howard County Master Gardeners on Facebook