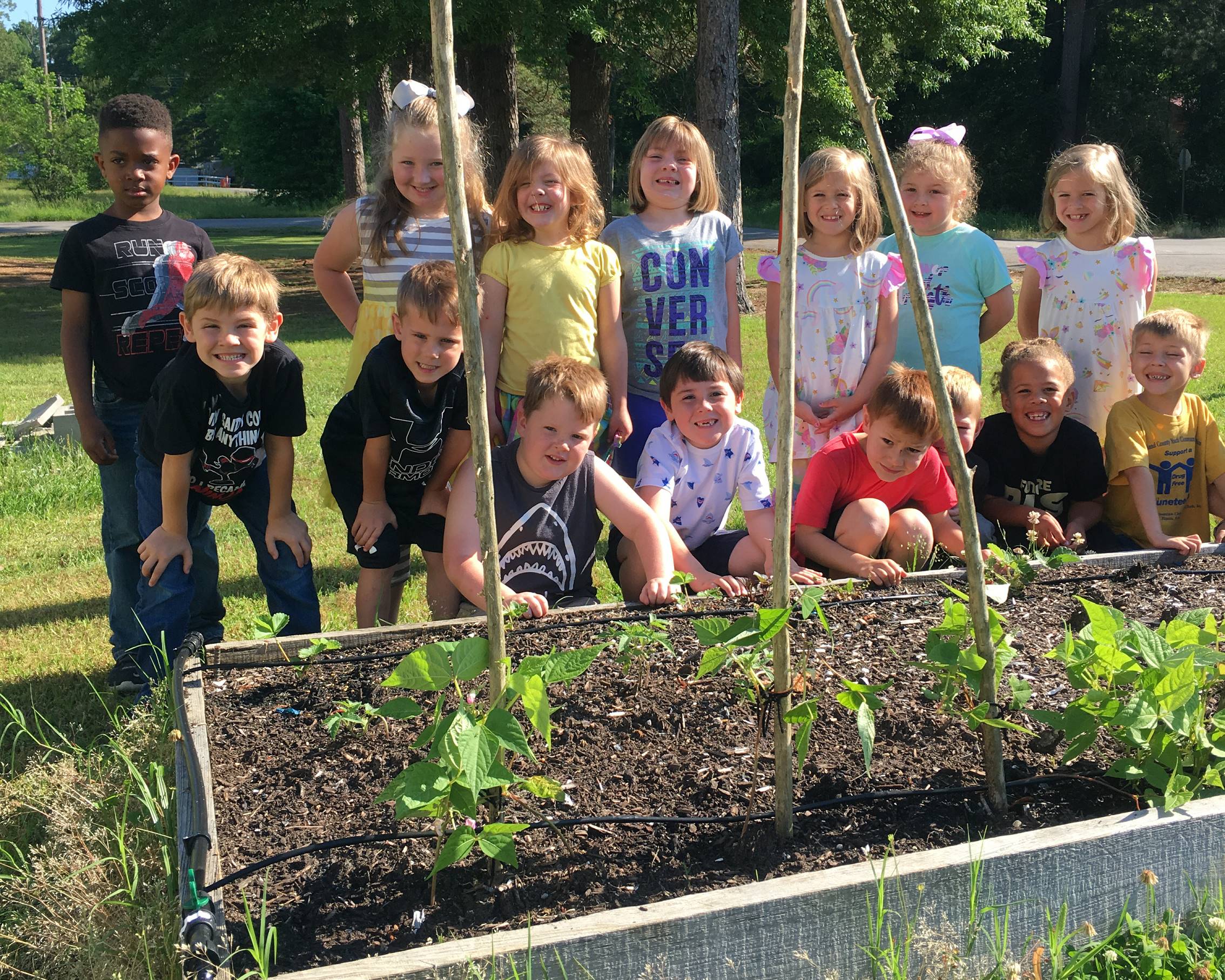 What is the purpose of the Cleveland County Student Gardens project?
The concept of the Student Gardens began with the Cleveland County Childhood Obesity Prevention Committee, organized by the County Health Officer, Dr. Marks Attwood.
In 2017, Dr. Attwood organized a group in Cleveland County to address the increase in Body Mass Index in county schools. One way to address the increase in student overweight and obesity issues is to encourage students to increase fruits and vegetables in their daily food choices. Studies show that if children are involved in planting and harvesting fruit and vegetables that they are more likely to eat them.
How the project developed
The school administration at each elementary school agreed to be a part of a school garden program. Each school received a $1000 grant from Arkansas Farm Bureau to cover the cost. ($500 from the state Farm Bureau and $500 from the local Farm Bureau)
UA Extension provided teachers with the School Garden Lesson Plans by the Whole Kids Foundation and American Heart Association. These lesson plans provide teachers with age-appropriate garden lessons and activities. Lesson plans align with state educational standards.