Hispanic and Latino Entrepreneurship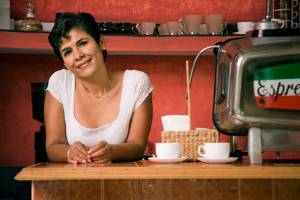 As anyone who ever started a business can tell you, it's not easy. For individuals who have immigrated to the United States from other countries, the challenges can be even greater. Two-thirds of immigrants to Arkansas are Latino. These immigrants and their children represent the fastest growing demographic group in our state. The entrepreneurial spirit of these new Arkansans is clearly visible to anyone driving our cities and towns. Latino-owned business can be found in urban and rural communities alike.
Business Challenges
To better understand the business challenges faced by Latino immigrants, University of Arkansas researchers interviewed 171 business owners representing 200 business in 26 counties across the state. The top five barriers identified include:
Insufficient start-up capital
Understanding regulations and taxes
Advertising
Finding a location
Obtaining licenses and permits
The study also examined demographic characteristics of Latino entrepreneurs and characteristics of their businesses.
To learn more, read our summary fact sheet (also available in Spanish) or the full report.
Training
The University of Arkansas Cooperative Extension Service welcomes the opportunity to partner with communities and organizations interested in offering customized training for entrepreneurial development. To find out more about how we can work with you to offer training in your community, contact your county Cooperative Extension office or call (501) 671-2072.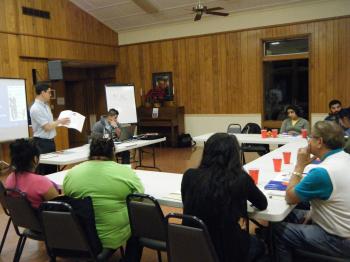 We recently partnered with local organizations to offer a series of educational workshops for Latino entrepreneurs in DeQueen and Danville, Arkansas. Based on participant interests, training topics included:
Organizational structures for businesses
Writing a business plan
How to open a business
Marketing
Accounting and cash flow
Trainings were provided in Spanish and involved local businesses and service providers as well as county Cooperative Extension Service personnel. In Danville, an important training partner was the Arkansas Small Business and Technology Development Center at Arkansas Tech University.
To learn more about how to be effective at providing training and outreach to Latino audiences, read our fact sheet (also available in Spanish).
Publications for Entrepreneurs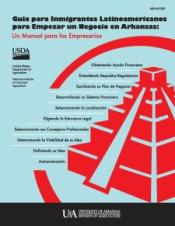 As part of our mission to improve the quality of life of all Arkansans, the University of Arkansas Cooperative Extension Service has developed and compiled a variety of publications to help Latino entrepreneurs overcome business-related barriers. These resources are useful for anyone interested in starting a new business or strengthening an existing business.
About
The Entrepreneurial Development Targeting Rural Hispanic Immigrants Project was funded in 2008 through a three-year grant from the USDA National Research Initiative. It is a collaborative research and extension project of the School of Human Environmental Sciences at the University of Arkansas in Fayetteville and the University of Arkansas Cooperative Extension Service in Little Rock. The project has two purposes:
Examine entrepreneurial readiness and constraints among Latino immigrants in rural and urban areas in Arkansas.
Develop educational outreach programs to support entrepreneurial activity among Latino entrepreneurs.
For more information about this project, contact Dr. Stacy McCullough (smccullough@uada.edu).