Am I at risk for Covid-19?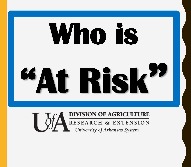 By Original Author: Kris Boulton, Saline County | Adapted for Blog: Pamela Luker, Pope County
As more people are testing positive for Covid-19, you may be asking yourself if you are at risk for contracting the virus. The simple answer is yes, everyone is at risk. However, some people may have a higher risk for severe illness.
Who is at a higher risk for severe illness?
Here are the some groups that have been identified by the CDC as being included as a higher risk for severe illness.
65 or older

Live in a nursing home or long-term care facility

Have an underlying medical condition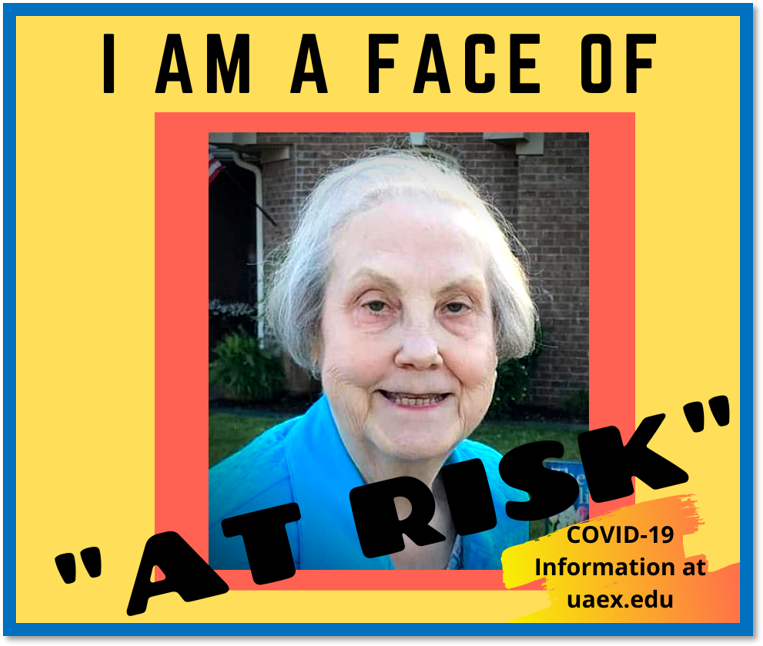 Now that I know that I am at risk, how can I reduce the risk of getting sick?
The best way to prevent Covid-19 is by avoiding being exposed to the virus. Some ways to prevent exposure are:
Stay home when possible

Wash your hands often and for 20 seconds with soap and warm water

Keep space between yourself and others (6ft)

Wear a face mask to prevent moisture droplets from reaching others
What are some other things to consider?
You may want to develop a care plan. You may be like Kris and is a care plan consist of. A care plan includes any medical conditions you may have, a list of medications that you are taking, name of your healthcare provider, emergency contacts, and your end of life options. CDC also offers this fillable care plan that is easy to use https://www.cdc.gov/aging/caregiving/pdf/Complete-Care-Plan-Form-508.pdf
Kris Boulton explains who may be included in this group.
Resources:
Immunocompromised: