Farms & Food Business COVID-19 Resources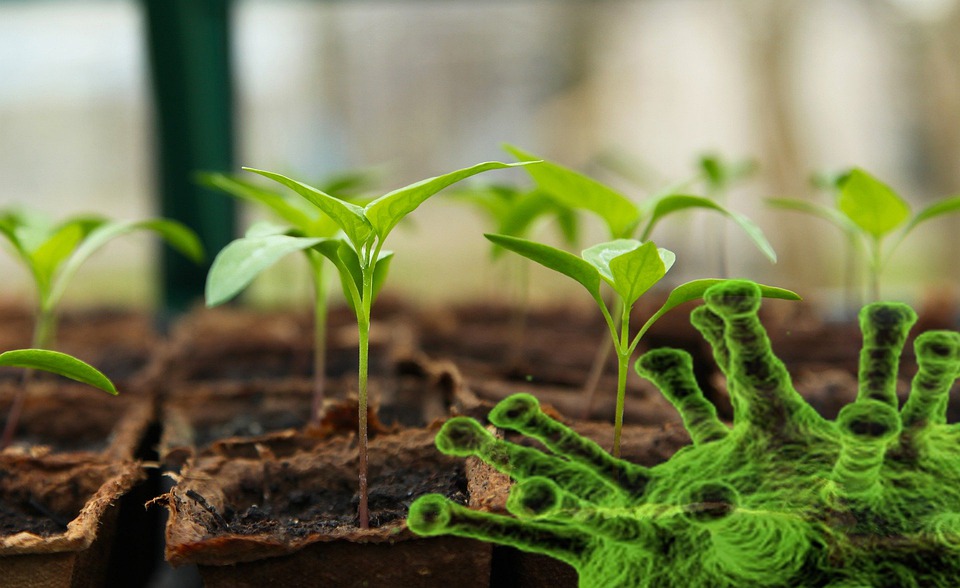 Produce Farms and COVID – 19
As produce growers, you are on the frontline helping America during this challenging time as we manage response to the Coronavirus disease (COVID-19). Our food system is strong, dynamic and critical to our success as a nation. We Americans owe our farmers a great deal of respect as you work to keep food available to us all. We know that as producers you may be facing unique challenges right now, and those challenges could change at any time.
Produce Safety and COVID-19
Food Safety Modernization Act Updates:
The Food and Drug Administration (FDA) is making periodic updates that affect farms and food businesses. FDA is providing the latest information and research on Food Safety and the Coronavirus Disease 2019 (COVID-19).
View Produce Safety Grower Trainings
On-Farm Readiness Reviews offered by the Produce Safety Team to visit farms and provide direct technical assistance for produce safety will be conducted this spring and summer. Contact our team for additional information.


Farmers may request technical assistance by phone, email, smart phone video or web conferencing as needed related to produce safety concerns or questions.
Farm Safety During COVID-19
As we deal with this global pandemic, as declared by the World Health Organization, every person should take precautions to help prevent the spread of this virus. We can all take part in the fight against coronavirus by practicing good personal hygiene and social distancing. However, we understand that produce must be grown, harvested, packed and transported, and this will require an adequate and healthy workforce.
With uncertainty of the impact on our food supply, health and hygiene practices on our produce farms are even more critical. The Food Safety Modernization Act Produce Safety Rule is even more relevant today. Though there is no current evidence that coronavirus can be transmitted via food or food packaging, viruses are long persisting in the environment and have the potential for being spread by food and food packaging. Take all necessary precautions to prevent contamination on your farm.
What can I do on my farm to help fight coronavirus while supplying food to the community?
Reiterate the importance of worker health and hygiene.



Inform your workers on how coronavirus is spread and the severity of the virus. Symptoms can start between 2 and 14 days after contraction and include fever, cough and shortness of breath.


Just as 112.31 of the Produce Safety Rule requires, any employees that feel ill should not be allowed to come into contact with produce or surfaces that will come into contact with produce. Tell workers to stay home if they feel ill or report any illness symptoms to their supervisor if they start to feel ill on the job.


Remind your employees to wash their hands frequently. Be sure that employees are using soap, scrubbing their hands for at least 20 seconds, using single-use disposable towels to dry their hands and are using a disposable towel to turn off the water faucet.


Post signs to remind and encourage good hygiene practices. There are many general health and hygiene posters available, but the CDC has provided free posters specific to coronavirus in both English and Spanish.
Encourage social distancing of at least 6 ft between employees in break areas, in the field, in packing areas or in transportation vehicles. Review this guide for managing your workforce during this time.

Review your sick leave policy with your employees.
Clean and sanitize your facilities. Don't forget: you cannot sanitize a dirty surface. You must use a surfactant (soap) to clean the surface before your sanitizer (bleach) is effective. Provide cleaning supplies for your employees to use at work.


Take special care in cleaning and sanitizing bathrooms and employee breakrooms. Anything that is frequently touched, such as doorknobs, faucets and computers, should be regularly cleaned to help prevent the transmission of the virus.


Establish a plan. What will you do if the majority of your workers become ill? Learn the steps to respond to having sick employees, suspected coronavirus infected employees or confirmed cases among employees with this resource from the Occupational Safety and Health Association.
The FDA, Center's for Disease Control and Prevention (CDC), United States Department of Agriculture (USDA), universities, advocacy organization, industry and elected officials are working diligently to understand and address the barriers being faced by your industry.
If you're facing challenges related to COVID-19, supply chain issues, or produce safety, please contact Dr. Amanda Philyaw Perez, Food Systems and Safety Specialists, aperez@uada.edu or 501-671-2228.