Cooperative Extension News & Publications
Grant County, Arkansas
Welcome to our News and Publications page! Below you will find local newsletters, news stories, and/or links to other relevant publications. Please contact our county Extension office for additional information.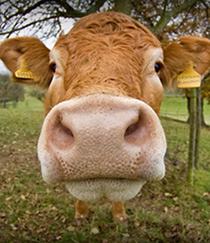 Grant County Ag Update
The Grant County Ag Update is sent out quarterly to beef and forage producers and anyone interested in the beef cattle industry. Subscribers of the newsletter will receive unbiased research-based information regarding livestock and beef production in Arkansas. Also, get updates on current issues facing the beef cattle industry as well as, notifications of upcoming events. This is a free publication available to anyone.
To subscribe the Grant County Ag Update please call the Grant County Extension Office at (870) 942-2231 or email Ann Massey at amassey@uada.edu.

Gardens and Lawns
Pulaski County residents are interested in maintaining their lawns, landscapes and vegetable gardens using environmentally sound practices and environmentally safe products. The University of Arkansas Cooperative Extension Service, Pulaski County assisted over 6,000 county residents in 2012 with the information they needed to safeguard the environment as they maintain healthy lawns, beautiful landscapes and productive vegetable gardens. Link to information that will help you keep your garden, landscape and lawn green and growing. For more information contact Beth Phelps, CEA-Staff Chair.
Photo: Information helps grow healthy gardens.